When it comes to showing the little ones in your life how much you care, it's all about finding that perfect item that is bound to make them smile. There are several John Deere gift ideas that you can keep in mind as you shop, whether you're trying to tackle your holiday list or just looking for that perfect birthday present. Let's take a look at some of the John Deere gift ideas you can consider as you look to wow the recipients.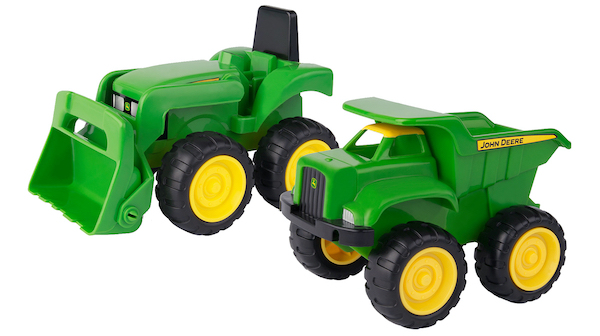 This John Deere six-inch duo is perfect for little ones and sandboxes everywhere. It's made of durable plastic, meaning it won't fall apart, even when the children get rough with their toys on the playground.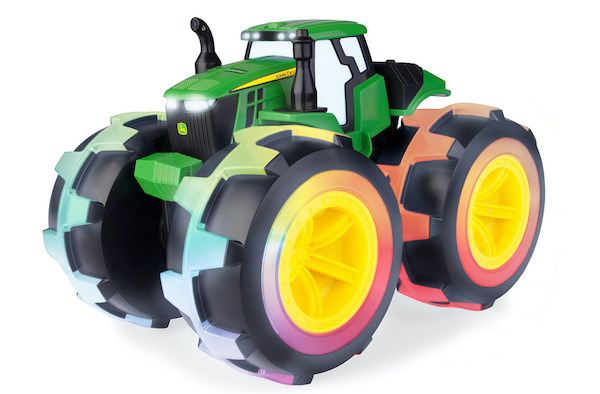 This is one of the John Deere gift ideas any child will love, with its light-up wheels and ability to roll both backward and forward. The toy also makes engine sounds as it's rolled, giving it a more realistic feel for playtime.
The John Deere Sit 'N Scoot Activity Tractor is perfect for any young child between the ages of 0 and 24 months who is working on his or her motor skills. The three-in-one design is meant for kids to scoot along, push along, or be pushed by an adult. The seat also flips to reveal an educational activity playset area.
The "Animal Sounds" Hay Ride playset from John Deere gives little ones a chunky tractor that pulls along farm animals. The animals themselves are removable and make realistic sounds when they are pushed down. Additionally, the toy plays "Old McDonald" when the farmer figure is pushed!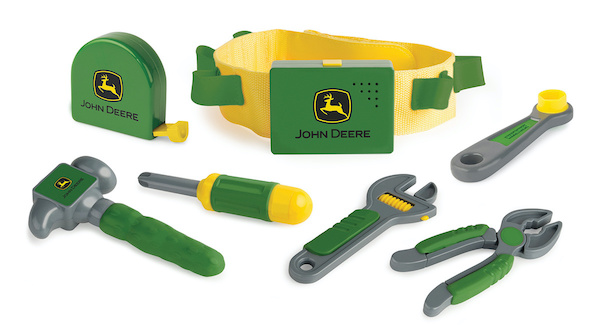 Every boy or girl who's always wanted to help out on DIY projects will love this Talking Tool Belt. It features "easy grab" grips, six different tools, and a talking buckle that speaks two phrases and makes three tool sounds.
Erector 8R Series Tractor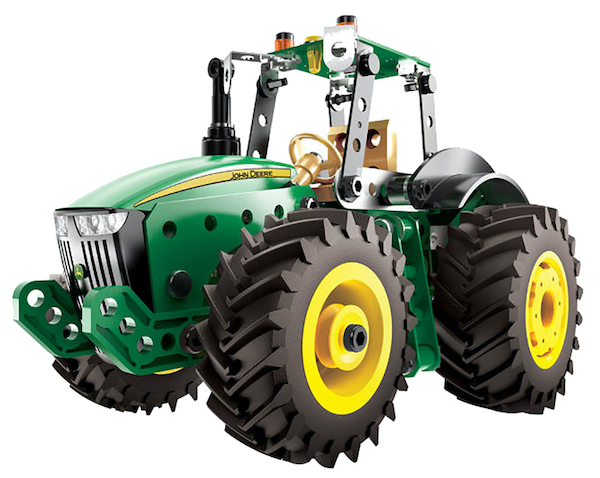 This toy gives budding builders everything they need to recreate a model of the John Deere 8R Tractor. It comes with real tools, as well as metal nuts and bolts, so that ambitious creators can get right to it as soon as they receive the gift.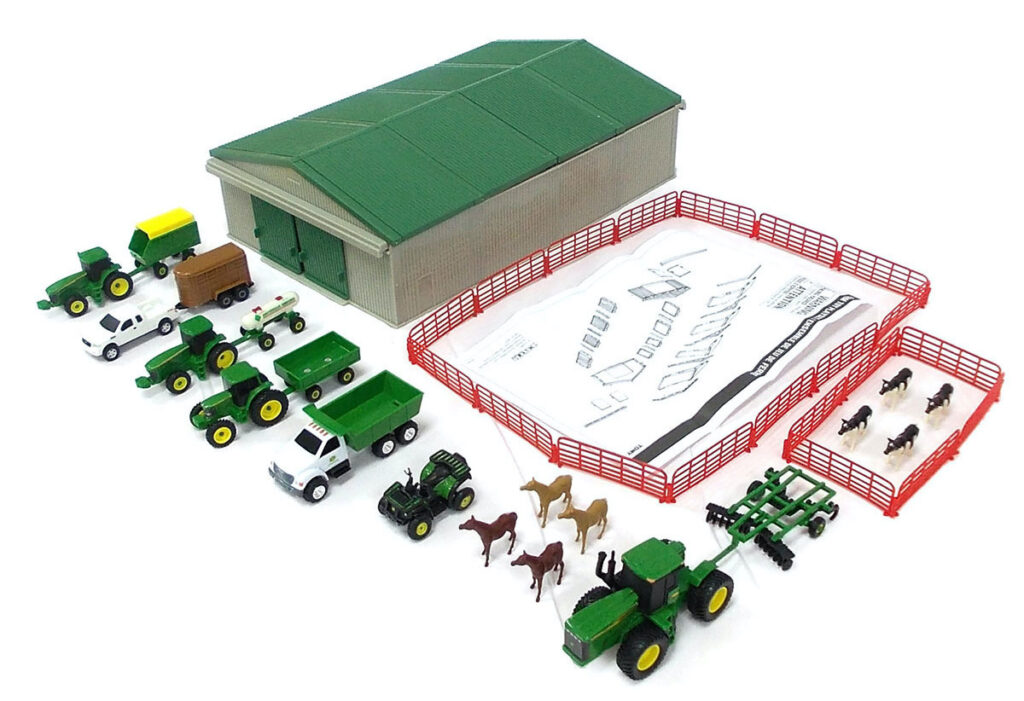 This 70 Piece Value Farm Set has everything little ones need to get started on a fictional farm of their own. It includes tractors, implements, utility vehicles, animals, fencing, a pickup truck, and a building – all specially made for hours of fun.
If you have any questions about the John Deere products or equipment, you can contact your local John Deere dealer.
If you enjoyed this post or want to read others, feel free to connect with us on Facebook, Pinterest, or Twitter!
You might also like: