When winter rolls in, no one wants to be caught off-guard. This means ensuring that you have the proper equipment to take care of the snow, no matter how much piles up over the course of the season. Frontier SB11 3-point Snowblowers are powerful and dependable, meaning you never have to worry about the winter weather. They come with various hitch capabilities, as well as impeller blades for efficient snow removal.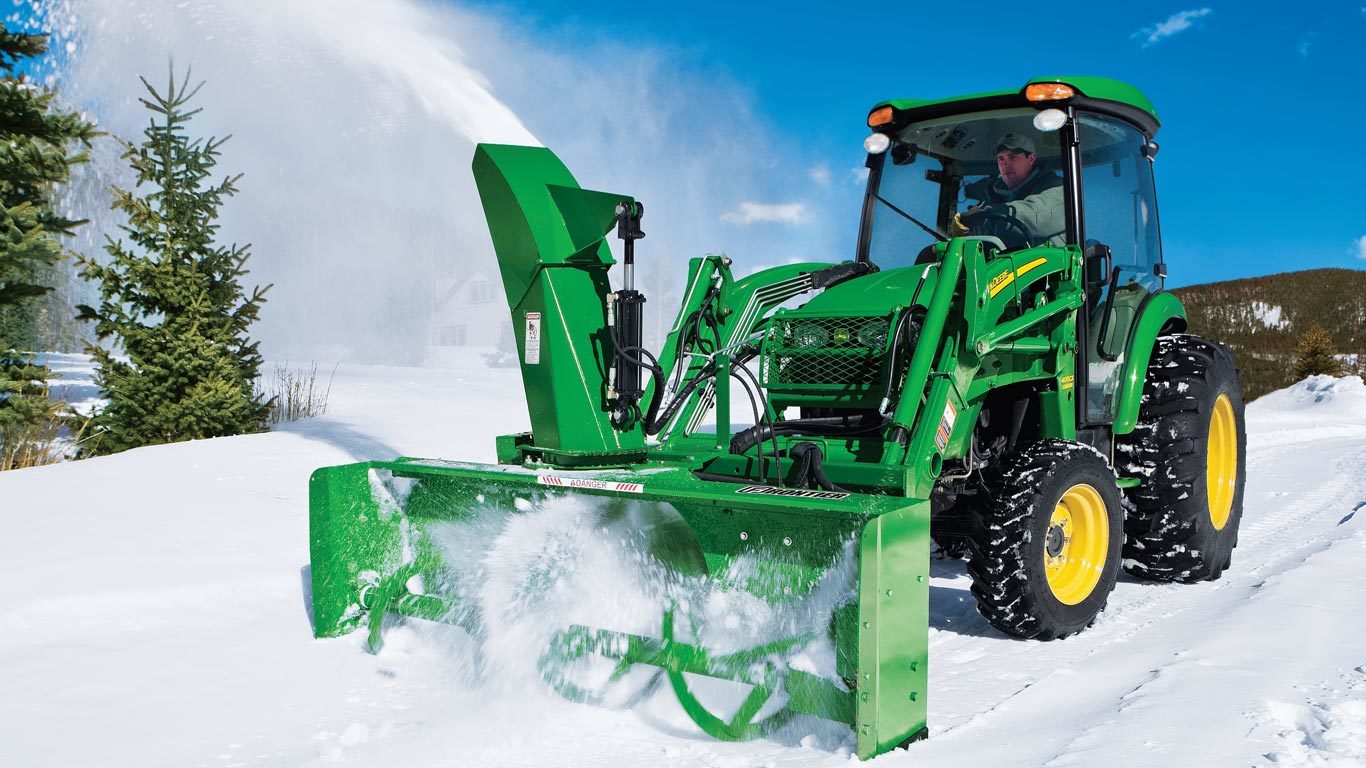 When Should You Use a Snowblower?
Whether you own a home or a business, you'll want to make sure that your property is hazard-free once the snow starts to fall. Owning a snowblower can help you take care of the area when there is at least two inches of snow on the ground. It can be faster for getting rid of snow compared to a shovel. It may also be a more optimal method of removing snow if you are physically unable to shovel throughout the winter season.
When snowblowing, it's important to start in the middle of the surface being cleared, blowing snow toward one edge, and then the other. Make a U-turn while coming to the end of each pass, and come back down the opposite side. This will help you avoid re-covering surfaces that have already been cleared.
Frontier SB11 Series Snowblowers: Features & Specs
The Frontier SB11 Series Snowblowers come with a wide array of features to give you everything you need to tackle even the biggest snowstorms. With various working widths and an ample amount of power, the Frontier SB11 makes cleanup a breeze. Let's take a look at some of its features and specifications as you look to make the investment.
Chute Deflector for Accurate Snow Removal
The Frontier SB11 comes with a manual chute deflector adjustment, making the snowblower especially efficient when used around large buildings or on city streets. Customers can also opt for a hydraulically controlled chute deflector, which can be controlled from the seat of the tractor.
Chute Rotation for Maximum Versatility
The chute rotation of the Frontier SB11 makes it more versatile and ultimately gives operators more control over where the snow goes. Adjustments can be made to the chute directly from the tractor as well.
Various Hitch Capabilities
All of the SB11 series snowblowers have multiple hitch capabilities. The SB1148, SB1154, SB1164, and SB1174 are Category 1 and iMatch compatible. The SB1184 is Category 1 and iMatch compatible and Category 2 and Quik-Coupler compatible. Finally, the SB1194 is Category 2 and Quik-Coupler compatible.
Impeller Blades for Fast Snow Removal
The Frontier SB11 comes with four impeller blades, which ultimately makes it easier to move snow quickly. Operators can also blow snow farther away, thanks to the multiple blades.
Adjustable Skid Shoes for Enhanced Durability
The SB11 Series is equipped with adjustable steel skid shoes. This increases the durability of the snowblowers while also extending their lifespans.
If you enjoyed this post or want to read others, feel free to connect with us on Facebook, Pinterest, Twitter, or Instagram!
You might also like: