When it comes to agricultural equipment, choosing the right attachments is crucial for efficiency and productivity, and one key attachment is the auger platform. Auger platforms are popular attachments used for various farming tasks, such as harvesting and transporting crops. John Deere offers a variety of auger platforms with different models and variations in features.
Choosing the right John Deere auger platform attachment is crucial for farmers who rely on their equipment to get the job done efficiently. With various models available, it's important to understand the features and specifications of each to make an informed decision. In this blog, we will provide a comprehensive comparison of auger platforms as attachments.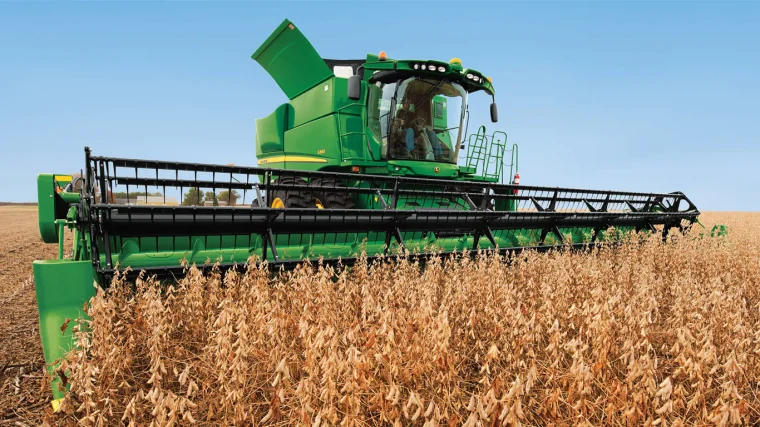 What is a John Deere Auger Platform?
A John Deere Auger Platform is a type of agricultural equipment used for harvesting crops, specifically for grain harvesting. It is a platform attachment that can be added to John Deere combine harvesters. The auger platform is designed to efficiently and effectively harvest various types of grain crops. It consists of a long, rotating auger that extends horizontally from the front of the combine, with the purpose of cutting and feeding the crop into the harvester.
What Can a John Deere Auger Do?
A John Deere Auger is used to harvest and transport grain crops such as wheat, corn, and soybeans. The auger platform is equipped with a rotating auger that helps to cut and lift the crops from the field and into the combine harvester. It is also adjustable, allowing farmers to adapt to different field conditions and crop types. It greatly enhances efficiency and productivity in the harvesting process, making it an essential tool for farmers.
What Are the Features of a John Deere Auger Platform?
The John Deere 600 Series HydraFlex™ Auger Platforms were created to match the high capacity of the S-series Combines. These platforms have various performance-boosting features. Some of its features include:
HydraFlex™ Float System
The HydraFlex™ system controls the float of the cutterbar using hydraulics. A knob in the cab allows for easy adjustment. This system provides excellent cutterbar flexibility at all working pressure levels. Compared to conventional float systems, HydraFlex allows for higher ground speeds.
Heavy-Duty Epicyclic Knife Drive
The epicyclic knife drive gearbox is designed to provide a more powerful and efficient knife-drive system. This upgraded system increases the drive capacity while minimizing vibrations and enhancing reliability.
Enhanced Single-point Latching System
John Deere Auger Platform's single-point header latching system makes it quick and easy for combine operators to connect front-end equipment. A simple lever motion connects electrical and hydraulic circuits, as well as header retaining pins. The enhanced latching system includes a valve assembly on all platforms and corn head back sheets. These assemblies have a unique orifice valve for each header type and a pressure override valve. These valves guarantee the reliable performance of header hydraulic functions.
What Are the Different Specs of the John Deere Auger Platform Lineup?
Aside from the features, the John Deere Auger Platform lineup has different key specifications for each model that boosts its efficiency as an attachment for combine models. Here are the key specs of the auger platforms for each model:
John Deere 620F
The John Deere 620F is 20 ft wide. It has a flex cutterbar float range of 6 inches and hydraulic height and speed control. The cutterbar angle is 10 degrees and the cutterbar length is 20 ft.
John Deere 622F
The John Deere 622F is 22 ft. wide overall. It has a tilt adjustment angle of 17 degrees and a cutterbar length of 20 ft. The platform auger has a diameter of 26 in. The operating speed ranges from 135 to 170 rpm.
John Deere 625F
The John Deere 625F has a width of 27.5 ft. Its cutterbar is 25 ft. long and has a gathering width of 25.1 ft. The cutterbar is equipped with heavy-duty, over-serrated knife sections and forged steel, heat-treated guards.
John Deere 630F
The John Deere 630F is 31.7 ft wide and has a cutterbar length of 30 ft. It features hydraulic height and speed control, along with a 26-inch platform auger. Its weight is approximately 5,641 lb.
John Deere 635F
Last but not least, the John Deere 635F is 36.7 ft. wide and has a cutterbar length of 35 in. It can tilt at a 17-degree angle and has a cutterbar angle of 10 degrees. It operates at a back shaft speed of 490 rpm and a knife speed of 520 cycles/min.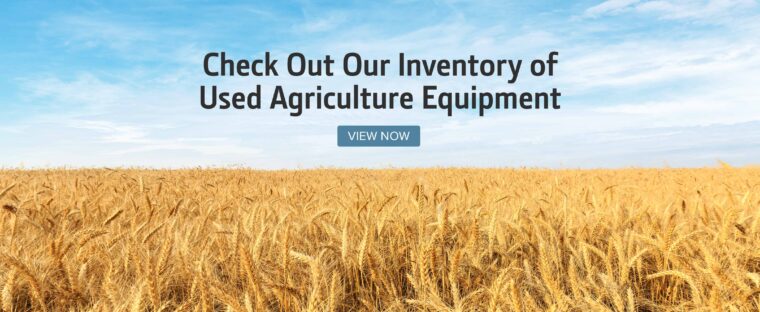 Commonly Asked Questions About John Deere Augers
How Much Does a John Deere Auger Weigh?
The approximate weight of the John Deere Auger Platform ranges from 3,942 lb to 6,620 lb, depending on the model.
What Are the Benefits of Using a John Deere Auger Platform?
The John Deere Auger Platform offers efficiency and convenience in agricultural operations. It allows farmers to quickly unload grain from combines into trucks or storage bins. The platform's design ensures safe and secure grain transfer, reducing the risk of spillage or damage. It is versatile and can be adjusted to fit different equipment and storage facilities. Moreover, the platform is durable and reliable, withstanding tough operating conditions.
Where Can I Find John Deere Augers?
Agricultural professionals who are interested in investing in the John Deere Auger Platforms for their combines can contact their local John Deere dealer.
If you enjoyed this post or want to read others, feel free to connect with us on Facebook, Pinterest, Twitter, or Instagram!
You might also like: