If you need an all-purpose tractor capable of handling a wide range of agricultural tasks, look to the John Deere utility tractor lineup. These versatile tractors strike the right balance between size and specialization. They're designed to handle all of your everyday applications. Within this series, the John Deere 6130M model stands out as an excellent mid-spec option, offering comfort, performance, and power.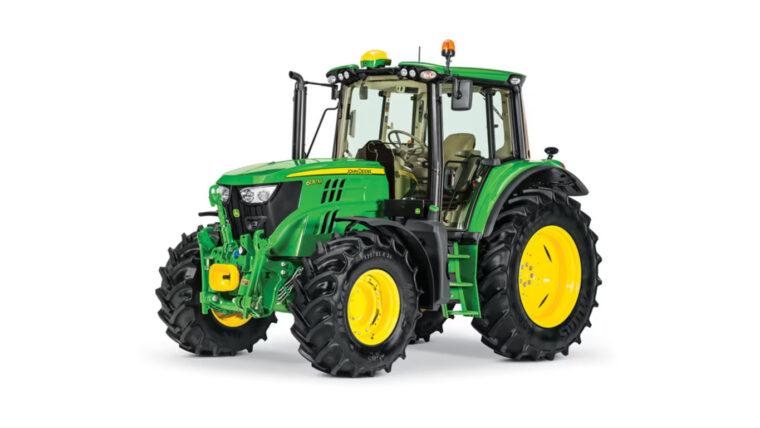 What is the John Deere 6130M Utility Tractor?
The John Deere 6130M belongs to the powerful 6 Series line of utility tractors. There are eight distinctive models in the mid-spec 6M lineup, spanning four frame sizes and a horsepower range of 110-195. The 6130M is ideal for roadside mowing operations and handling larger implements like seeders and balers.
What Can the John Deere 6130M Do?
The John Deere 6130M is a versatile workhorse capable of handling various tasks. It offers several advanced features that help farmers do more with less. Some of its key capabilities include:
Compact CommandARM™ Console
The redesigned cab of the 6130M comes with the ergonomic Compact CommandARM™ console. The CommandARM extends your reach by positioning all main tractor controls in one easily accessible location. With more than 37 degrees of seat swivel, operators experience better control and enhanced comfort all day long.
Easy-to-Use IVT™ Transmission
The Infinitely Variable Transmission (IVT™) system combines mechanical and hydrostatic power for smooth and continuous speed control. Able to run as slow as 0.03 mph or as fast as 25 mph, this feature lets you precisely match your speed to the job at hand without constant gear shifting. IVT is an optional feature and is available factory-installed on the 6130M utility tractor.
AutoTrac™ Guidance
AutoTrac™ guidance empowers you with the convenience and accuracy of automatic hands-free steering. Simple to manage through your corner post display, it guarantees precise and straight passes. Ultimately, AutoTrac improves operational efficiency, reduces implement overlap, and mitigates operator fatigue so you can cover more acres in less time.
Intelligent Power Management
The 6130M base model can be fitted with Intelligent Power Management (IPM), which delivers an extra 20 engine HP to supercharge your machinery. IPM enhances productivity, acceleration, and transport speeds, making it particularly advantageous for PTO-driven and high-speed transport applications.
Optional Electrical Control Valves (E-SCVs)
When it comes to working with hay, mechanical SCVs (M-SCVs) can be distracting and physically demanding. With the 6130M, you have the option of four electronic SCVs (E-SCVs), making implements like mower conditioners and balers easier to operate. Mechanical SCVs are still available to those who prefer them.
What are the Key Specs of the John Deere 6130M?
The John Deere 6130M boasts impressive specifications, making it a powerful and reliable tractor. Some key John Deere 6130M specs include:
144 Max Engine HP
The 6130M tractor boasts a rated horsepower of 130 and a maximum engine horsepower of 144. That's plenty of muscle to bale hay, move snow, or feed your herd.
21-GPM Pressure-Compensated Hydraulics
The 6130M features standard 21-GPM pressure-compensated hydraulics for smooth and efficient operation. A 30-GPM pressure-flow compensated system is also available as an option for those seeking even more hydraulic capacity.
FT4 PowerTech™ Engine
The John Deere FT4 PowerTech™ diesel engine offers a perfect balance between performance and fuel economy, ensuring efficiency without compromising power.
Commonly Asked Questions About the John Deere 6130M
How Much Horsepower Does a John Deere 6130M Have?
The John Deere 6130M offers a rated engine horsepower of 130 and a maximum engine horsepower of 144. The Intelligent Power Management optional add-on delivers an extra 20 HP boost.
What is the Difference Between the John Deere 6R and 6M Series?
The difference between the 6M and 6R Series is that the John Deere M Series is the mid-spec series of utility tractors, offering a balance of durability and versatility. Meanwhile, the R Series of utility tractors offer premium performance and comfort, featuring more advanced technology and greater horsepower.
What is the Capacity of the John Deere 6130M?
The capacity of the John Deere 6130M can vary depending on the configuration and attachments used. It's designed to handle a range of tasks, from mowing and baling and tilling to hauling and more.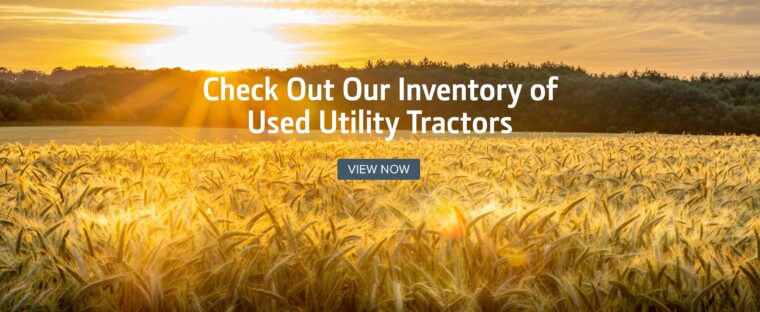 Where Can I Get My Own John Deere 6130M Utility Tractor?
You can get your own John Deere 6130M utility tractor from authorized John Deere dealers and distributors. Your dealer can provide you with information on pricing, financing options, and additional accessories to suit your specific needs. To find your nearest John Deere distributor, check out the John Deere locator.
If you enjoyed this post or want to read others, feel free to connect with us on Facebook, Pinterest, Twitter, or Instagram!
You might also like: