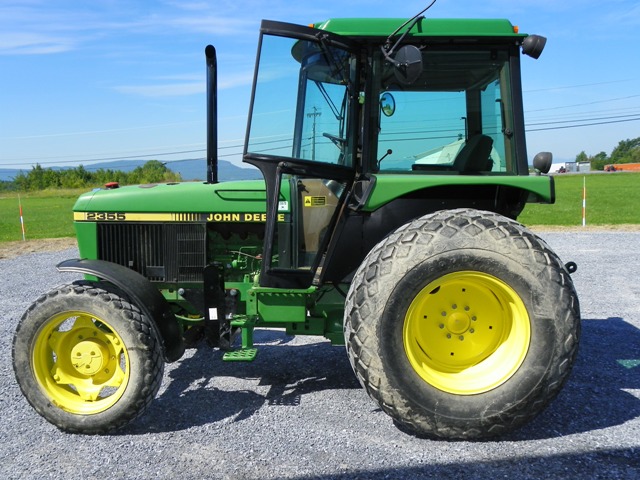 Call it a mid life career change (Vermont man buys 20-year old Deere tractor and converts to farm use)
Cool story behind this 1991 John Deere 2355 tractor. I got an email this week from a Vermont man, David Pidgeon, who bought this tractor on an auction in east-central Vermont back in August 2010. It had only 2,850 hours and and had been used on a local 4-hole golf course.
The tractor never sat outside a night in it's life.
David paid $20,000 for the tractor and a loader that came with it, a premium price at auction, the second highest sale price I've seen in 16 years. But the beautiful condition the tractor was in warranted the price. David got the tractor home, took off the turf tires and put R1 Ag tires on. He proceeded to use his JD 2355 & loader to clear 138 inches of Vermont snow from his farm place this winter.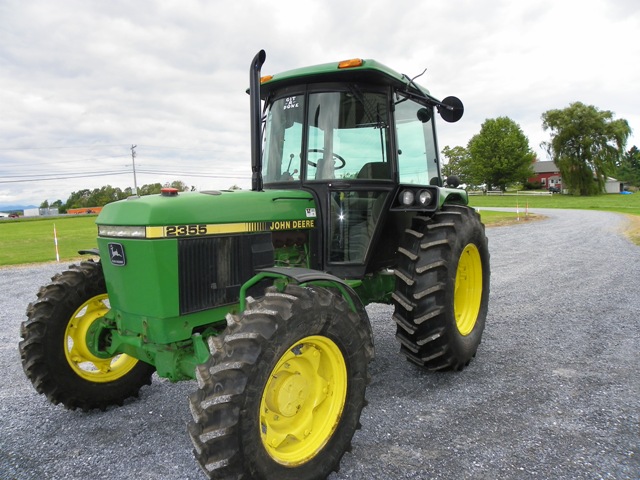 Vermont man uses John Deere 2355 tractor to clear 138 feet of snow, then sells for $10K profit
Just the other day David sold his 1991 John Deere 2355 tractor & loader to a buyer from New Jersey for $30,000. Nice tidy little $10K profit for seven months of ownership! Another case of 20-year old Deere tractors holding their value, whether on the golf course or in the farm yard.
About Machinery Pete: Greg "Machinery Pete" Peterson has been working in the agricultural industry for 21 years and details agricultural equipment prices and trends at his website, Machinerypete.com. Greg also writes columns for Successful Farming magazine, Implement & Tractor magazine, Agriculture.com web site and also appears on the Machinery Show on RFD-TV.
You might also like: