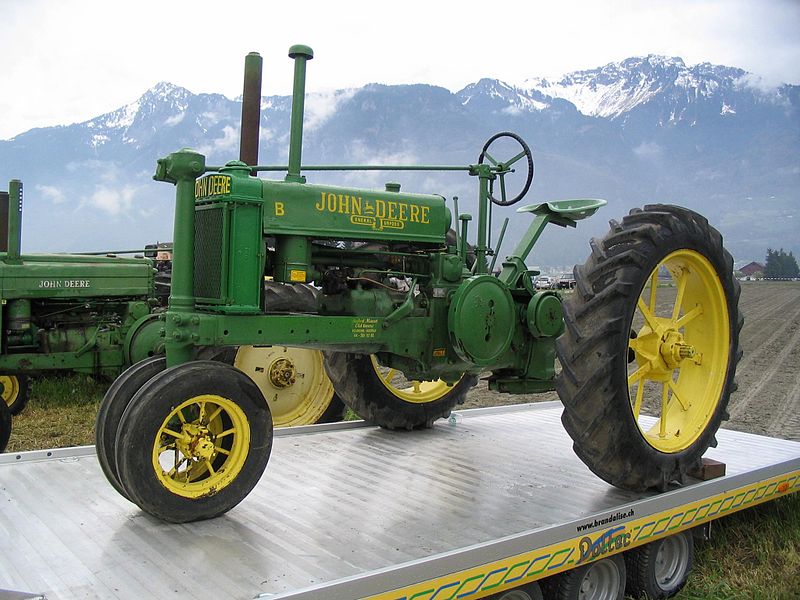 John Deere has offered a number of tractors in the 20th century, as the company has constantly made improvements to older models in an effort to remain ahead of the competition.
This innovative approach led to the creation of machines like the John Deere Model B tractor, a staple in the industry for many years and an iconic piece of farm equipment for many fans of the brand.
The John Deere Model B was originally introduced as a smaller tractor, as a way to help farmers with row-crop operations.
This machine provided these Americans with a tractor that was not as large as the Model A, as the increased mobility and speed offered by the smaller equipment helped to simplify the jobs of many farmers.
The model had a nearly 20-year production run, and the tractor was released over the course of this period in three different versions. The original B is often dubbed the "unstyled" model, and this includes all tractors that were built through 1938, according to Tractor Data.
In 1939, the company released tractor number 60000, known as the "early styled" model B. This was followed by the release of tractor number 201000, also dubbed the "late styled" model B.
The various models of the tractor, which quickly became a fan favorite, are all considered to medium-sized and came with the same innovative technologies and craftsmanship. The model B came with steel wheels, four speeds forward and one reverse, a belt pulley and a Power Take Off (PTO) system. A hydraulic powerlift was an available option, along with rubber tires for both and front and back of the machine.
According to Retired Tractors, these machines are still extremely popular, and each model has been linked to a specific alteration that helps to set it apart. The 1935 version of the B is known as the "Brass Tag" model, due to the material that composed the serial plate.
The tractor evolved over the years, and more than 200,000 of the models were built, with each of the different versions remaining popular for significant periods of time. The prevalence of this used farm equipment among modern farmers and collectors shows the quality and practical nature of the John Deere Model B tractor.
You might also like: