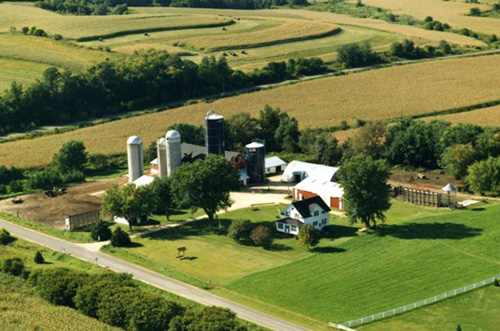 There are a number of towns and cities across the U.S. where citizens are proud of the traditions associated with the respective region, as historical exhibitions and celebrations are common for many Americans, especially during the summer months.
The pride that many Americans have in their country and their hometown is part of what drives these celebrations, but there are also fun activities that take place at the events that the whole family can enjoy.
Historical celebrations take place all over the U.S. and often feature many of the same themes, despite the different locales. Although many Americans today are not tied to an agricultural profession, as they receive their food from the supermarket and may not understand what goes into farming, it is important for these people to realize the significant impact that the sector has on their lives.
This is why a number of regions across the country choose to highlight the importance of the agricultural sector during the summer months, as townspeople come together to celebrate the success of the industry and the impact that it has had on daily life in the given region. Though these celebrations are more likely to occur in America's breadbasket or outlying areas that produce specific crops, there is no place in the U.S. that has not seen farming play a significant role in its development.
Even places like New York City owe their existence to the agricultural sector, as the area was supported by large farming operations since well before the signing of the Declaration of Independence.
It is in this spirit that Horicon, Wisconsin, holds its annual Living History Days celebrations. This event is held in front of a local John Deere facility, which serves as the perfect backdrop for the historical gathering, according to the local newspaper. 
"It's all on this property and the John Deere grounds behind us," Curator Lahnie Neu told the Beaver Dam Daily Citizen. "We've done a lot of landscaping this year and that's basically the new thing this year at the museum."
The historical celebration set against the iconic John Deere sign allows area residents to see the important role that Wisconsin agriculture played in the development of the region. The hustle and bustle of the facility also shows guests how vital these operations still are in the U.S. economy.
You might also like: