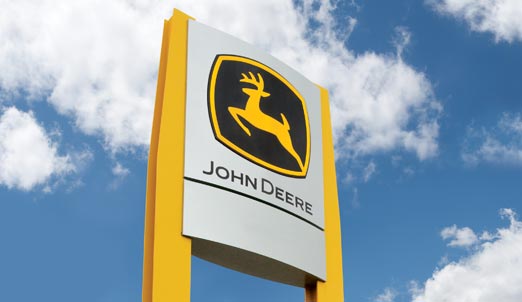 Although many people in the U.S. are loyal to their company and their coworkers, there is often a distance that these individuals keep from the place that they work.
This could be caused by a lack of passion in what they do, as many people put in the 9-to-5 and then forget about their jobs. However, there are a number of Americans who love the brand that their work represents, and this type of pride tends to lead to an increased level of productivity, loyalty and retention.
John Deere employees often take pride in sporting the iconic green and yellow, and many of these workers actually use the company's products. This fosters a unique working environment, and one that often goes beyond the years in which they worked for the firm dedicated to those who are linked to the land.
The Gaston Gazette reported that a number of former John Deere employees in Gaston, North Carolina, gathered for a reunion years after they stopped working for the company.
According to the news outlet, the Homelite-John Deere plant in North Carolina was a place where many employees enjoyed their office environment and formed a unique bond with their coworkers.
"I'm retired now, but I have many happy memories of working at Homelite," Anne Chambers, a former employee, told the Gazette. "And so do a lot of the other people who worked at the plant. I worked all over the place. I worked on one of the most popular chainsaws. I remember one time I won a bicycle for a suggestion on how the plant could save money."
This is not a one-time reunion for the former John Deere employees, as there is an annual event where the retirees come in to share their experiences and update people about current events in their lives.
"When we meet for our reunions, for the first 30 minutes you can't even hear yourself think for the people talking, calling out greetings, and saying how glad they are to see each other," Chambers said about the gatherings.
Aside from the many innovative suggestions that current John Deere employees make every day, these workers also participate in a number of charitable activities that are organized by the agricultural firm. This type of caring attitude stems from the collective work environment that is fostered at many of the company's factories.
You might also like: