With spring right around the corner, what better way to get ready for the upcoming season than to get your John Deere 112 tractor out of the garage?  However you choose to use this machine for your lawn and garden needs, know that the John Deere 112 tractor means business.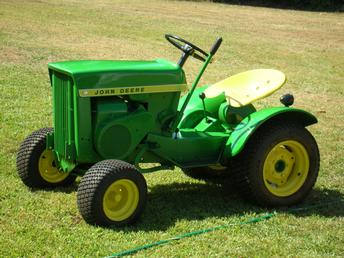 The John Deere 112 tractor, manufactured from 1966 to 1974, was preceded by a smaller model: the John Deere 110 (1963-1974). However, to address the growing needs of its customer base, Deere & Company began manufacturing a much larger machine with a more powerful engine. The Deere 112, a two-wheel drive lawn tractor that featured four forward gears and one reverse gear, offered the operator even more oomph for mowing the lawn, clocking in at 7.1 mph in fourth gear and 3.1 mph in reverse.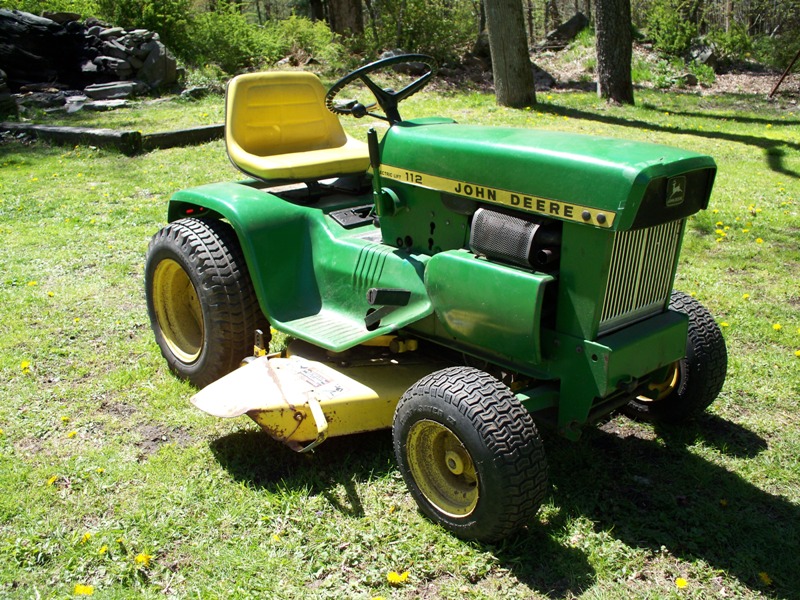 The original engine for the John Deere 112 tractor was the gas-powered, single-cylinder Tecumseh HH100, which was used for the majority of the years the tractor was produced. However, 1972 saw the introduction of the Kholer K301AS, a single-cylinder engine that featured an additional 88 cubic centimeters of space and offered 12 horsepower rather than 10. The 112 was manufactured with this engine until 1974.
Today, the John Deere 112 is still being used for lawn and garden maintenance.  It comes with the option of two different mower decks so you can choose the size that best suits your needs. If you have a significant amount of grass to cut, then the 46 inch mower deck is an ideal option. For a smaller yard, the 38 inch mower deck might be a more appropriate option.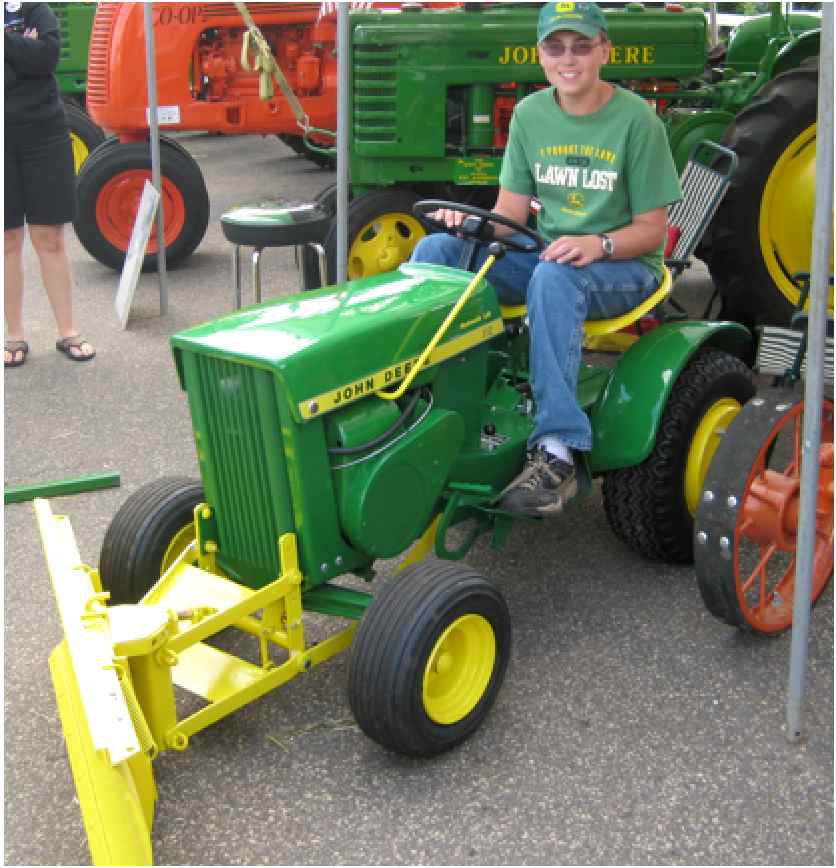 Of course, tractor storage also needs to be taken into consideration. Measuring in at 63 inches in length, 41.5 inches in width, and 38.75 inches in height, the JD 112 is compact enough to park in a shed or garage when not in use.
The John Deere 112 tractor is a small but powerful machine. Easy to store and great for lawn maintenance, the 112 has a robust engine that can handle a yard of any size. Spring will be here soon, so dust off your garden tractor and be ready for it!
If you enjoyed this post, check out more like it on our Facebook page!