Find the Root of Your Problems with John Deere Feller Bunchers
The tracked John Deere feller buncher never disappoints loggers, as it offers high production logging even in tough terrains. With an optional in-the-floor window, providing sight to the ground, operators will be able to see for themselves. In fact, the entire cab is built to offer enhanced visibility.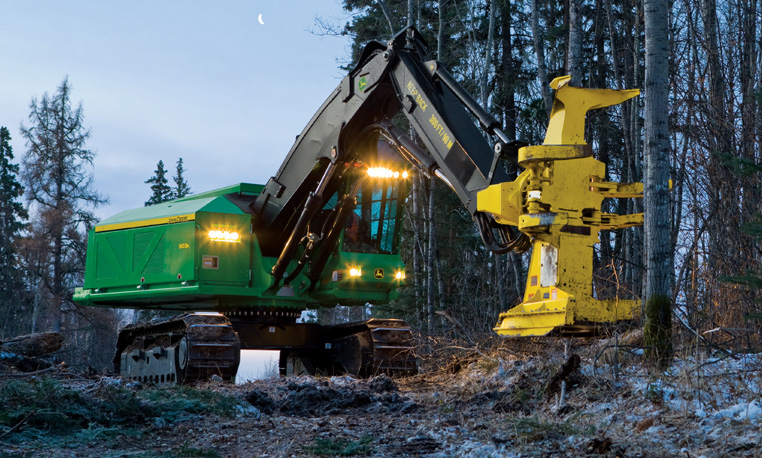 John Deere feller bunchers ultimately offer loggers more bang for their buck. We will explain some of the key benefits of each tracked feller buncher model, so that you can decide which is best to fit your forestry needs!
753J Tracked John Deere Feller Buncher