How many JD 4020 tractors have I seen sold at auction over the past 18+ years? 1,684.
So it was kind of an eye opener when I run across a 4020 selling for the 4th highest sale price ever. Such was the case on a February 22, 2014 consignment auction in northeast Indiana where the 1972 JD 4020 diesel tractor pictured above sold for $30,000. It was the "originalness" of this tractor that made it pop with bidders. 4,180 actual hours. One owner. Shedded. Folks knew who the owner was, knew the history of care.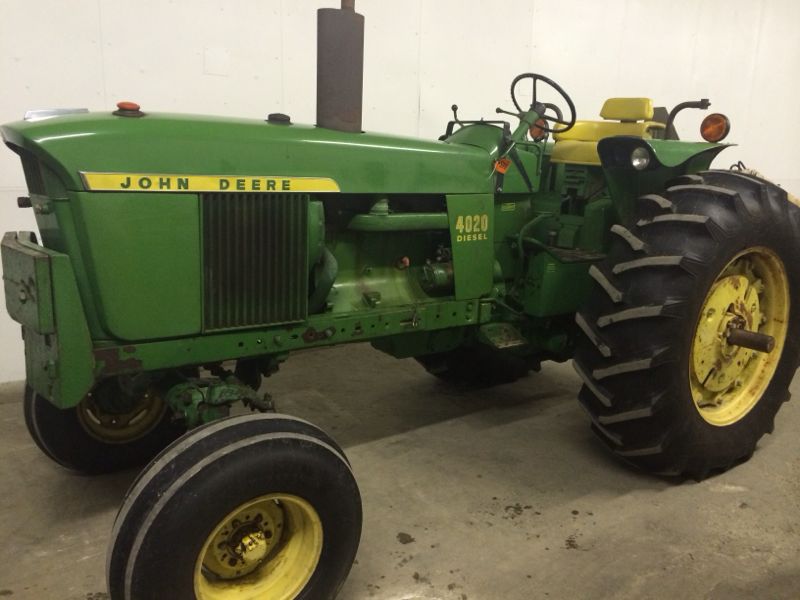 I listened to the live bidding via the internet. The sale was by my friends at Schrader Real Estate and Auction Co. Inc. Bidding opened at $20,000. Within 30-35 seconds bids were up to $25,000. The buyer demand was palpable. Final price: $30,000.
More proof here of what I've been writing, blogging and talking about for over three years now…"The New Collector Tractor", models in either very nice original condition or restored, from the time period of the mid 1960's through the mid 1970's. When a really nice one shows up for sale at auction, like this 1972 JD 4020 with 4,180 original "1 owner" hours…miss Katie, time to bar the door.