The John Deere 4020 tractor has been a fan favorite for quite a while. Manufactured between the years of 1963 and 1972, the John Deere 4020 may be one of the most talked-about John Deere machines ever! There are many different components of this tractor that make it so popular, including the synchro-range transmission, its full power steering, and the quality and longevity this machine brings to the table.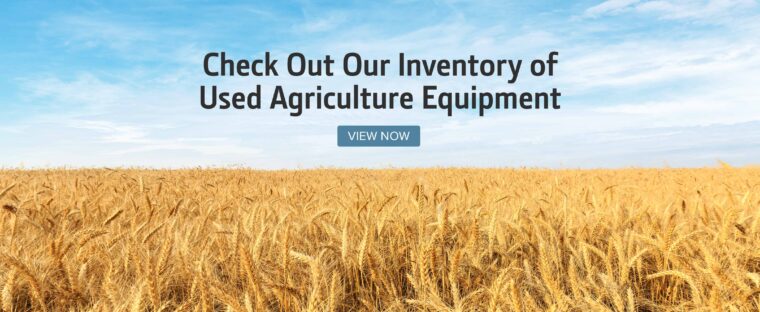 A Brief History of the John Deere 4020
Between 1960 and 1962, there were more than 40,000 4010 tractors sold, which lead to the development of the John Deere 4020. The success of this machine was inevitably passed onto its new design, making the John Deere 4020 a best-selling John Deere tractor model, with more than 177,000 machines purchased. This John Deere tractor model provided operators with multiple front-end options, such as single-wheel, tricycle, and even Roll-o-Matic. The 4020 offered additional tire sizes, which can be adjusted to match different row crops. A major reason why this tractor was so iconic, though, was the overall design of the machine.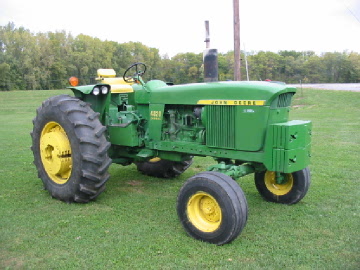 This vehicle's most innovative feature was its Power Shift transmission, which allowed for movement between gears without needing to use a clutch. The rollover protection structure, which went from the top of the cab into the rear axle, saved the lives of many farmers who operated on steep terrain. While this machine was a game-changer for safety, the John Deere 4020 also provided its operators with a new sense of comfort while in the cab. Updated features include deluxe seats and hydraulic controls which replaced cumbersome levers at the front of the cab. This paved the way for future designs at Deere.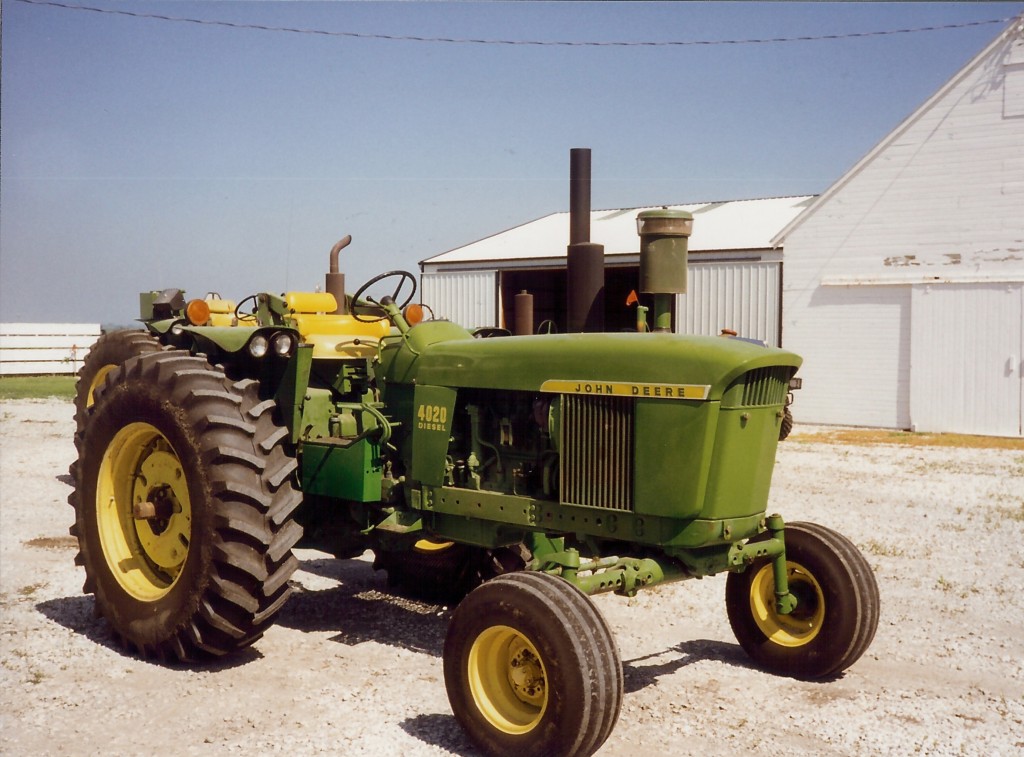 A Tour of the Original John Deere 4020 Tractor
Watch a tour of an original John Deere 4020 tractor, which has never left the factory. Discover the specs of the model 4020 as well as how modern 4020 tractors have changed over time.
Famously Sold JD 4020 Tractors
John Deere 4020 Tractor Sold for $50,000 in Minnesota
The June 18, 2011 estate sale in Steen, MN (southwest Minnesota) for Bill DeYager by Polk Auction Company saw the sale of the John Deere 4020. This auction featured Bill's amazing line of "Next Generation" Deere tractors, so 10 and 20 Series models. The tractors highlighted at this auction included a 1971 JD 2520 "high crop" sold for $74,750 and also a new record high auction sale price of $50,000 on a very rare JD 4020.
1972 John Deere 4020 Tractor Sold for $30,000 in Indiana
On February 22, 2014, in northeast Indiana, a consignment auction saw the sale of the 1972 JD 4020 diesel tractor. This 4020 sold for the 4th highest sale price ever – $30,000 – largely due to the "originalness" of the tractor that stood out to bidders.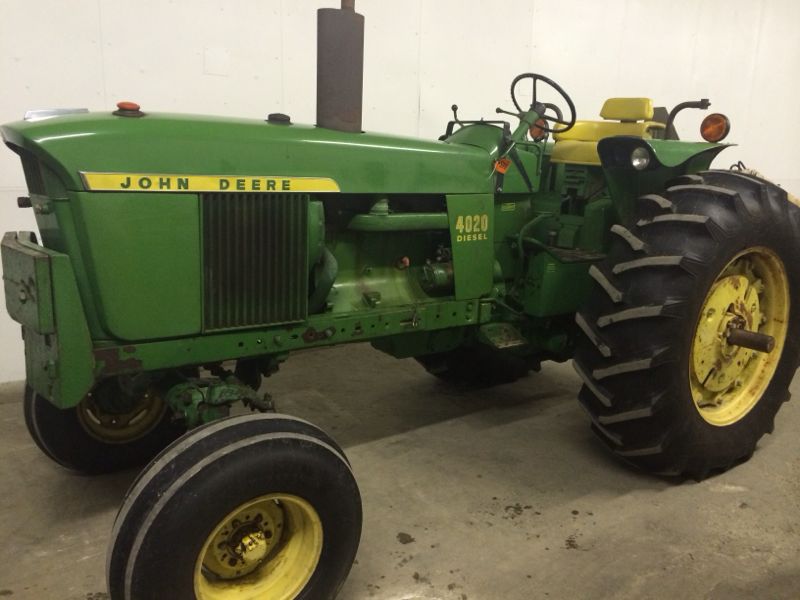 The sale was led by Schrader Real Estate and Auction Co. Inc, and bidding opened at $20,000. Within 30-35 seconds bids were up to $25,000. The buyer demand was palpable. Final price: $30,000.
1970 John Deere 4020 Sells for $26,000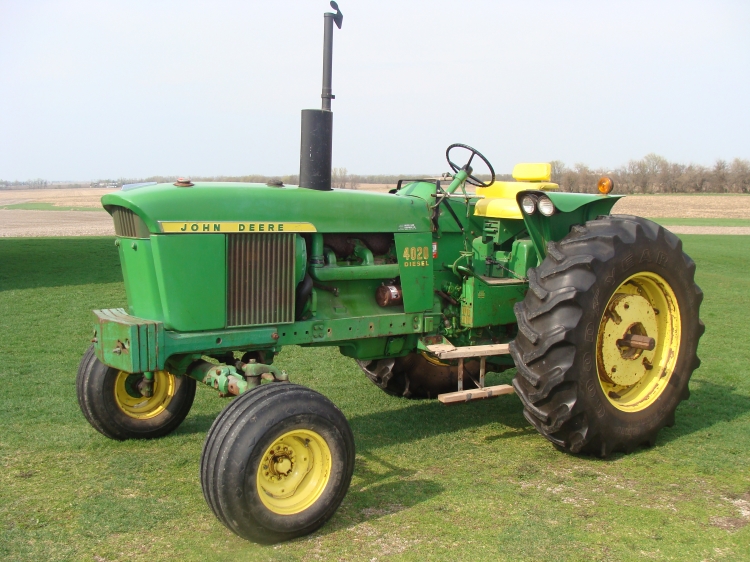 This 1970 JD 4020, with 5,762 hours, sold on an August 14, 2010 farm auction in northwest Illinois for $26,000. This tractor was a "one owner" diesel with a side console.
John Deere 4020s Sold Across the US
This 1971 John Deere 4020 tractor with "unknown hours" brought in $18,000 on an April 7, 2012 farm auction in northwest Michigan.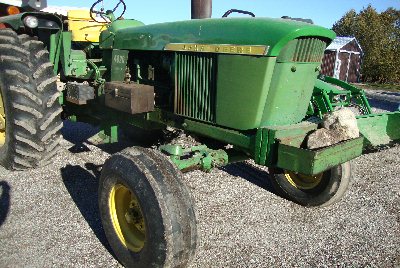 This 1972 John Deere 4020 with 3,660 hours drew intense bidding interest on a March 24, 2012 farm auction near Bremen, OH on a sale by Leith Auctions. A pair of recent farm machinery auctions highlighted the rising bidder's interest in acquiring nice condition John Deere 4020 tractors.
A March 24, 2012 farm auction in southeast Ohio – near the town of Bremen – featured a very nice 1972 JD 4020 open station tractor with 3,660 hours. It would end up selling for $28,000.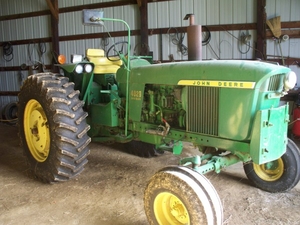 Then, on April 7, 2012 at a farm auction in northwest Michigan, a 1971 JD 4020 with "unknown hours", but in good condition, sold for $18,000.
Helping to drive prices higher on these nice 4020s is the coming push of the new "collector buyers" on the Deere 20 Series tractors, made from 1964-1972. Yes, buyers are paying premiums to acquire the very nicest condition 4020s to still use around the farm, but now they are increasingly bidding against folks looking to collect these low hour or original condition older gems.
1963 John Deere 3010 Sold for $15,500 on Ohio Auction
This 1963 John Deere 3010 diesel tractor (restored) sold for $15,500 at a collector auction in Johnstown, OH June 15, 2013.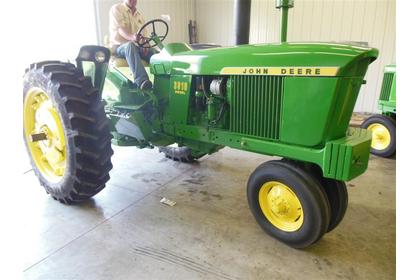 Final Thoughts
If you enjoyed this post or want to read others, feel free to connect with us on Facebook, Pinterest, Twitter, or Instagram!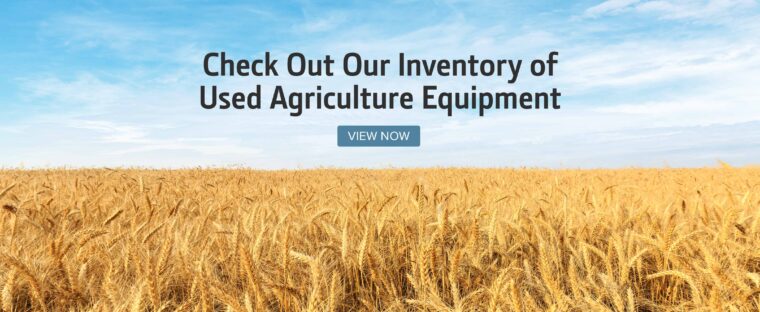 You might also like: