No matter what size tractor a farmer chooses to use, one thing remains crucial—its performance. Each John Deere compact utility tractor has characteristics that are fitted for a variety of demands, but high performance is standard. There are many features of the John Deere 3520 tractor in particular that continuously work to deliver efficiency on the field.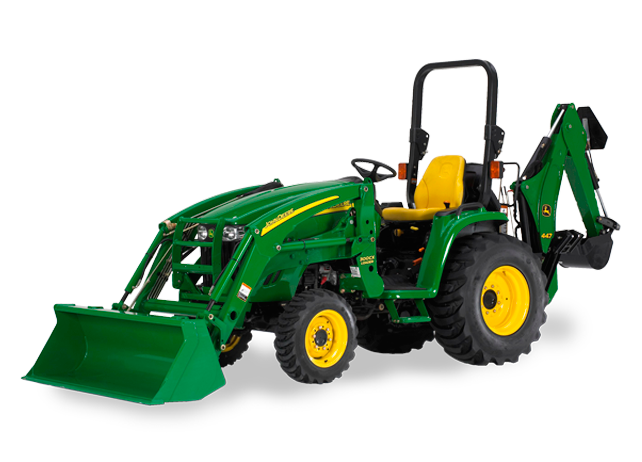 While this compact utility tractor has many unique features that aid farmers throughout their everyday tasks, we've pulled together a list of a few that we feel are especially helpful. Let's dive right in!
Power 
Operators will be exposed to plenty of power and even more torque with the Yanmar 3-cylinder, TNC series diesel engine. With lower levels of exhaust emissions and reduced noise, the engine successfully meets all of the Environmental Protection Agency emission requirements for Interim Tier 4 emission standards.
The John Deere 3520 incorporates direct fuel injection, which injects fuel directly on top of pistons for more resourceful combustion and improved starting. This also allows more horsepower per gallon of fuel than those engines without direct injection features. The auto-bleed fuel system makes it so that there is no longer a need to prime the system if the tractor runs out of gas because it self-primes the injection pump, lines and injectors.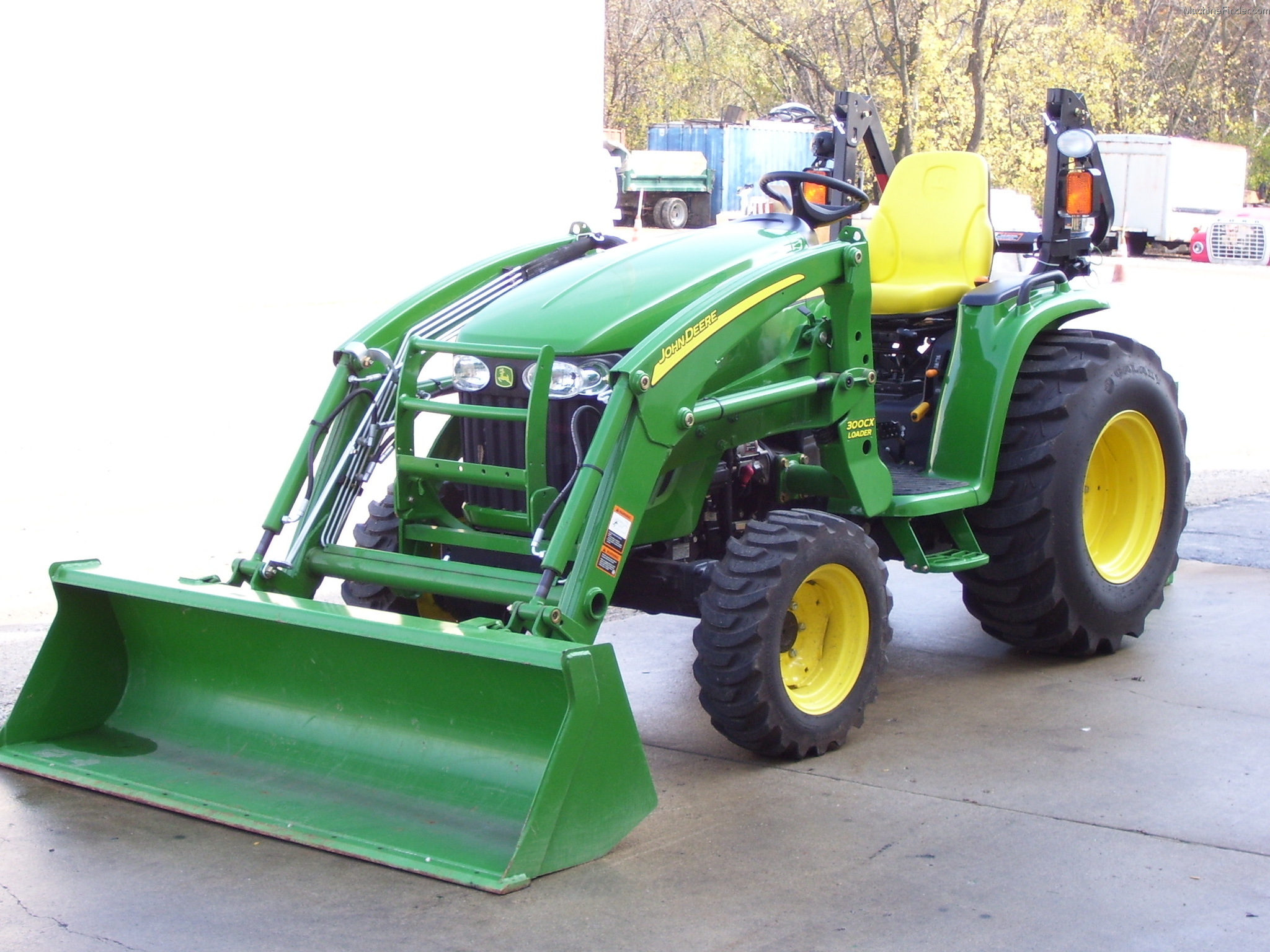 Productivity
The John Deere 3520 features a special three-range electronic hydrostatic transmission, also known as the eHydro transmission. With fluid under pressure, engine power is transmitted to the drive wheels through a pump and motor. This provides increased torque, better start up ability and reduced powertrain shock loads. There are certain times when productivity is more crucial for farmers to achieve and the eHydro transmission can be extremely valuable. For example, during loader or mower applications, operators will be able to reach their maximum efficiency with increased ground speed, Twin-Touch foot pedals and cruise control.
Comfort and Convenience
This tractor includes the John Deere ComfortGard, which is one of the most comfortable cabs out there. Because of the protection it has against distracting noises and its easy to use nature, operators will essentially never want to leave. John Deere worked hard in developing this type of perfection, as the company reflected upon extensive customer research to create an especially accommodating cab tractor.
Operators will feel they are in a much bigger tractor cab because of the spacious interior with plenty of headroom and curved glass. Other key features include the climate-control system, tilt-steering and improved shift range linkage. Whatever the operator's tasks may be, this tractor incorporates the flexibility and power needed to complete the job.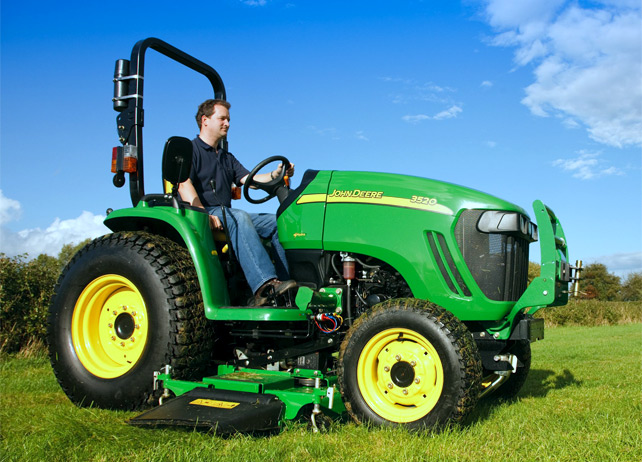 Safety
Safety is not something that operators should take lightly, which is why this tractor incorporates many protection features. While all John Deere 3000 and 4000 twenty series tractors include many safety amenities to protect customers, certain ones are worth highlighting. Key features of the John Deere 3520 include the ROPS (roll over protective structure), ROPS strips for improved visibility, key switch interlock, PTO (power take off) warning lights, operator presence system and the SMV (slow moving vehicle) sign when traveling on the road.
Visibility and Serviceability
The design of the tractor has several qualities that have proven to be very beneficial for farmers by improving operator visibility and machine serviceability. For example, the four-post ROPS with curved glass provides a 360-degree view of the field. The raised header bar, rearview mirror and interior lighting also maximizes operator visibility. With an improved one-piece hood design that lifts up, machine maintenance is easier than ever!
Hopefully, this has helped in realizing the many benefits of the John Deere 3520 compact tractor! If you enjoyed this post or want to read others, feel free to connect with us on Facebook or Google+!
You might also like: