Since the invention of the first steel plow in 1837, the driving force behind John Deere has been manufacturing equipment that makes the lives of farmers easier. From seeding to harvesting, farmers across the globe rely on John Deere equipment to help achieve their yield goals.
While each season welcomes new tasks and challenges, with the right equipment on their side, operators can overcome any hurdle they may face with ease. This is especially true during the harvest season when farmers are finally able to reap the fruits of their labor.
Ready to experience the power and precision of John Deere machinery? Contact us today!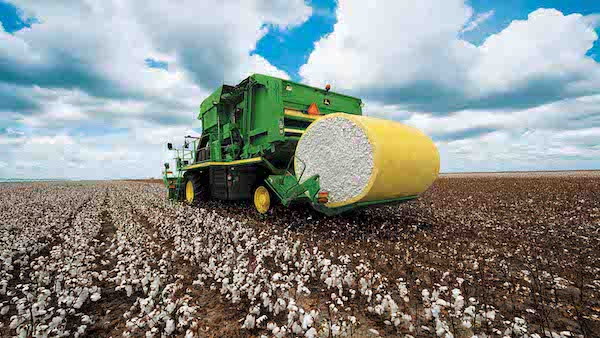 So, what is used for harvesting? John Deere offers a range of combines, headers, platforms, cotton pickers, and more to ensure maximum productivity and efficiency out in the field. The company also recognizes the importance of technology when preparing for the harvest season, including ActiveYield and JDLink Connect.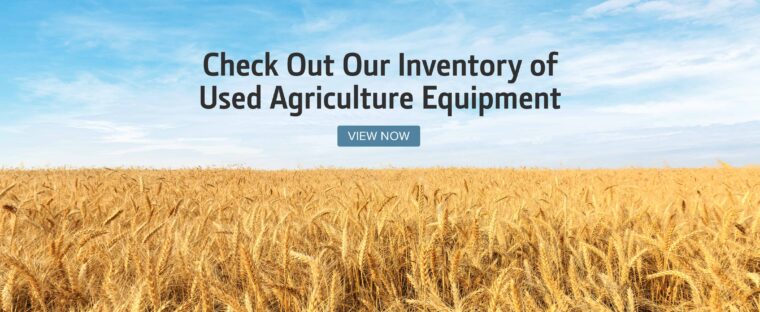 The Timeline of John Deere Harvest Equipment
While many are aware of the critical role that John Deere harvest equipment plays across the world today, some may not know the history behind the machines. To truly understand what has led to the success of this equipment, let's take a look at how the company got to where it is today.
1909:

About 70 years after John Deere designed the first steel plow, the company expanded its product line when it entered the binder market. This expansion continued with the production of several prototype binders at Deere's plant in Welland, Ontario, Canada.

1910:

John Deere helped farmers prepare for the 1911 harvest season by producing 500 binders – this production took place on the present-day site of John Deere

Harvester Works

in East Moline, IL.

1912:

In August of this year, John Deere broke ground on the present-day Harvester Works site.

1914:

Throughout World War I, over 33,000 horse-drawn machines – including grain binders, mowers, rakes, and corn binders – were manufactured.

1927:

The company

produced

its first combine harvester, the John Deere No. 2, which combined harvesting and threshing methods into a single operation.

1934:

John Deere Harvester Works grew to 1.16 million square feet of buildings that spanned across 58 acres. This site also included 12,820 feet of underground tunnels.

1935:

The company acquired the No. 36 hillside combine, the top machine in the industry, from Caterpillar Tractor Co. With the introduction of hillside technology, combine harvesters garnered the ability to harvest grain on hillsides with up to a 50% slope gradient.

1939:

John Deere expanded its harvest equipment lineup with the introduction of the Model 11A and 12A. By selling over 116,000 units between 1939 and 1952, the John Deere 12A became the company's most popular PTO-driven model ever.

1947:

The company introduced the No. 55 Combine, also known as Deere's first self-propelled combine.
1954:

With the introduction of the No. 10 corn head, farmers were able to cut, shell, and clean corn in one single operation for the first time – this allowed operators to harvest up approximately 20 acres per day. The important role this piece of equipment played in assisting farmers was officially recognized in 1999 when this corn head received the American Society of Agricultural Engineers Historic Landmark Award for the furtherance of agricultural engineering technology in North America.

1957: The Model 95 became the largest self-propelled combine in the world – more than 39,000 of these John Deere combines were manufactured through 1969.
1970:

The New Generation line of John Deere combines was introduced. These machines included the patented "Quick-Tatch" header-mounting system, allowing for any combination of headers to be easily switched out when harvesting different crops.

1979:

The production of the industry's first four-row cotton picker was shown to increase operators' productivity by as much as 85% while out in the field.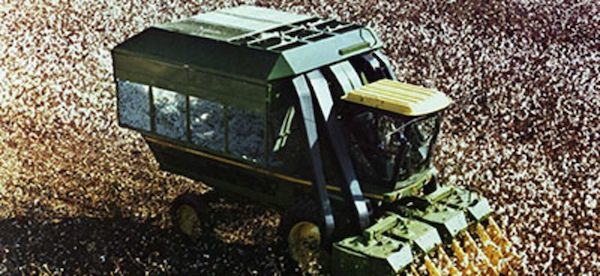 1989:

The company became the leading combine manufacturer in the United States and Canada when it introduced its Maximizer combines.

1999:

John Deere

STS combines

were introduced to the company's harvest equipment lineup. The Single Tine-Separation system embodied a step forward in rotor technology as these machines utilized less power and delivered superior material handling capabilities.

2007:

John Deere 70s Series Combines entered the market and ranged from 265 to 440 horsepower.

2010:

Almost a century after ground was broken on the site, John Deere Harvester Works manufactured its 500,000 self-propelled combine.

2012:

Harvester Works marked its 100th anniversary.
John Deere Harvest Equipment Today
For over a century, John Deere has continually produced harvesting equipment that has gone beyond traditional technology and systems. Today, operators have access to a range of John Deere combines and attachments that are designed to deliver value, improve productivity, and simplify the harvesting process.
Let's take a look at some of the equipment that farmers can use to get the most out of their harvesting season.
S-Series Combines
These John Deere combine models provide top of the line rotary threshing while working with all types of crops, no matter the conditions farmers may be facing. This level of productivity is achieved through regular updates to both the machines themselves and to John Deere's harvest apps, including MyOperations, Connect Mobile, and GoHarvest.
Models include the S760, S770, S780, and S790.
T670 Combine
The John Deere T670 Combine offers several features designed to improve the threshing and separating process, including single-point feederhouse latching, a mass-flow sensor, and reel resume in-cab control. This combine model also has one of the largest active separation areas in the market, offering maximum capacity while harvesting small grains.
Corn Heads
Operators can automate the harvesting process by using a selection of corn heads from John Deere that feature knife stalk rolls for better stalk control, AutoTrac™ RowSense™, and more.
Models include the 706C, 708C, 708FC, 712C, 712FC, 716C, and 718C.
Draper Platforms
By using a draper alongside their John Deere combine, operators will benefit from features such as timed dual knife drive and a cutterbar that is close to the ground for the lowest-possible cut height.
For crops like canola, operators should consider the 725D, 730D, 735D, 740D, 730FD, 735FD, 740FD, or the 745FD.

Auger Platforms
John Deere 600 Series HydraFlex™ Platforms were designed to match the capabilities of the company's S-Series Combines while also equipping these machines with a range of performance-boosting features while harvesting.

Available models include the 620F, 622F, 625F, 630F, and the 635F.
615P Belt Pickup Platform
This platform ensures smooth crop-gathering and feeding performance in windrowed grain – this is achieved through the inclusion of Deere's FieldGlide suspension system and a dual-belt draper.
Cotton Harvesting
Operators have a choice of various pieces of John Deere equipment to enjoy a productive cotton harvest while also conserving fiber quality. This includes the CP690 Cotton Picker, the CS690 Cotton Stripper, and the CM11 Cotton Module Handler.
CH570 Sugar Cane Harvester
This model features an efficient front end for a smooth uniform feed, reducing cane losses and soil content, as well as technology designed to help sugarcane producers make smarter decisions and improve farming practices.
By looking back on John Deere history and seeing the timeline of equipment production, we can better understand the important role this company has played around the world for over a century. While nobody fully knows what is in store for the future of John Deere harvest equipment, it is safe to say that, based on these milestones, exciting things lie ahead.
If you have any questions about this range of harvest equipment, you can contact your local John Deere dealer.
If you enjoyed this post or want to read others, feel free to connect with us on Facebook, Pinterest, or Twitter!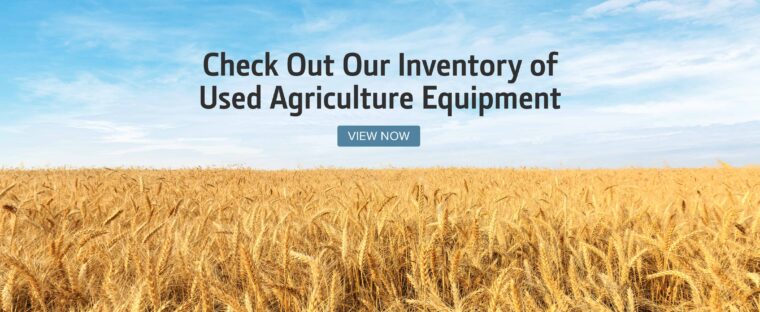 You might also like: