When you're trying to work within a small harvesting window while maintaining the health of your bottom line, it can be difficult to manage your fleet of agricultural equipment. Luckily, John Deere makes a wide array of machinery that can make it easier for you to focus on the tasks at hand. Equipment such as the John Deere X9 1100 Combine can give you peace of mind as you focus on enhancing productivity during harvesting season.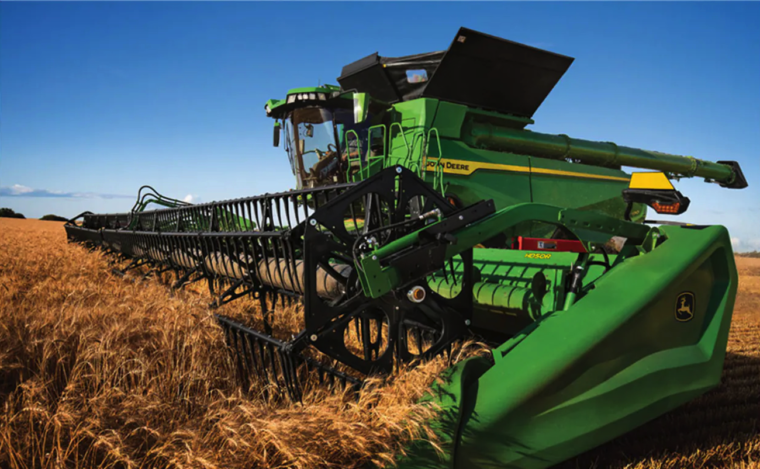 Ready to experience the power and precision of John Deere machinery? Contact us today!
Unique Features of the X9 1100
The John Deere X9 1100 Combine has the largest grain capacity of all combine models, meaning operators never have to worry about efficiency during harvest. Its latest technology features, including artificial intelligence, also make it one of the most versatile combines on the market.
Artificial Intelligence
One of the unique features of the X9 1100 Combine is artificial intelligence, which allows it to adapt to changing conditions out in the field. Additionally, this technology improves harvesting productivity and efficiency.
ActiveVision Camera Technology
ActiveVision cameras are put to good use on the X9 1100 Combine to help reduce loss while improving grain quality. These cameras ultimately help operators boost the efficiency of their harvest as well.
Self-Monitoring Capabilities
The monitoring system of the John Deere X9 1100 Combine is designed to alert operators to potential issues before they become larger problems. In turn, agricultural producers can rest assured that their harvest won't be interrupted by any major delays along the way.
Increased Harvest Capacity
The harvesting capacity of the X9 1100 Combine is at least 130% greater than the S790 combine when it comes to tough wheat, canola, high-moisture corn, and soybeans. On average, it can harvest up to 7,200 bu per hour in high-yielding corn, as well as 30 acres per hour in wheat. The machine has a dual separator with 45% more threshing area and 80% more separating area compared to previous combines. This translates into more productivity, even in the most challenging conditions.
How is Harvesting with John Deere's Largest Combine an Advantage to Farmers?
When you're running up against the clock during the harvesting season, you know the importance of having efficient equipment on hand. This is where the John Deere X9 1100 Combine can make a world of difference.
Faster harvesting times
Because of features such as a greater harvest capacity and artificial intelligence, the X9 1100 Combine is ultimately more productive. This translates into faster harvesting times for operators without having to sacrifice quality along the way.
Versatility and flexibility
The John Deere X9 1100 Combine has the versatility to adjust to changing conditions out in the field, thanks to its state-of-the-art technology. Several of its features can also be customized to suit the needs of the operator. In turn, farmers can benefit from the flexibility the machine provides and shift their focus to more immediate needs. The technology embedded within the combine also allows operators to micromanage the equipment as it works.
No sacrifice of yield quality
One of the highlights of the X9 1100 Combine is the technology and features it offers, which do not sacrifice the quality of the yield. Ultimately, this means operators do not have to be concerned about losing out on any potential profit from their harvest. Features, such as the combine's ActiveVision cameras, ensure that yield quality is maintained throughout the entire harvesting process.
If you have any questions about how the John Deere X9 1100 Combine can benefit you during harvesting season, you can contact your local John Deere dealer.
If you enjoyed this post or want to read others, feel free to connect with us on Facebook, Pinterest, Twitter, or Instagram!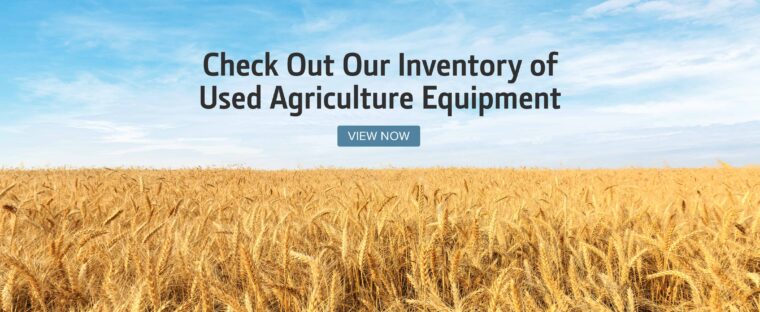 You might also like: