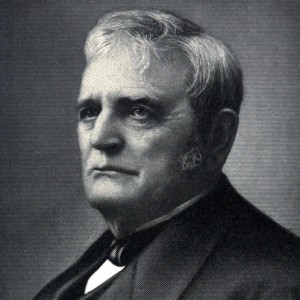 Over the years, "John Deere" has become a household name for most Americans. Whether it's written across a hat or on a lawn mower, tractor, or children's toy, we all recognize that familiar green and yellow. The history of John Deere has had a big impact on the world's approach to plowing, harvesting, mowing, lumbering, and simple gardening. Though some of us may boast an expert recognition and knowledge of the John Deere products and brand, what do we really know about the John Deere inventor himself?
Our John Deere biography begins when he is a young man living in his birth state of Vermont. John Deere worked as a blacksmith's apprentice and eventually began his own blacksmith trade. For 12 years, John Deere traveled to various cities in Vermont to offer his blacksmith services but when business slowed in 1837, the 33 year-old Deere headed west to Illinois. Once he had established his blacksmith services in IL, Deere began noticing a recurring trend in the wood and cast-iron plows he was repairing: He found that this plow design was meant for the soft, sandy soil of the East and was not conducive to the thick, heavy prairie soil.
While continuing with his blacksmith services, Deere also experimented with alternative plow designs and came up with a polished-steel plow, which he then pitched to local farmers. Deere claimed that this type of machine would furrow into the sticky Midwest soil better than the traditional wood and cast-iron plows. That year, Deere built and sold three plows; little did he know, this would spark one of the most successful manufacturing and distributing businesses in the world for farming equipment.
In the subsequent years, Deere built and sold more plows and eventually came to the conclusion that his job as a blacksmith had evolved into a profession of manufacturing plows. In 1842, Deere built 100 plows, and his business as a retailer grew when he began filling orders for the Patent Cary Plow. The demand for the Deere plows prompted Deere to establish a shop, partnership, and workforce to complete the orders that continuously, and increasingly, flowed in. In order to support the growing business, Deere started a contract with a Pittsburgh steel manufacturer that would supply the plows with strong steel plates.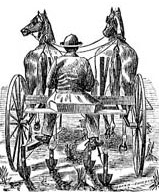 The John Deere biography continues in 1858 . The U.S. experienced a financial crisis and businesses across the country found sales slipping, Deere's included. Despite the financial struggle, Deere continued working to create efficient and reliable equipment in the agriculture and blacksmith trade. In 1863, Deere invented the first ride-on plow, the Hawkeye Riding Cultivator, which relied on horses to pull the plow instead of a man pushing it himself. At this time, Deere handed the company over to his only surviving son, Charles Deere, who continued his father's business in Moline, IL, the current company headquarters.
Once the company was in the hands of his son, Deere focused his attention on civil and political affairs in Moline. He was elected as Mayor of Moline and served as the president to the National Bank of Moline, as well as the director of the Moline Public Library. His involvement in the public affairs of his community and his influential work as an inventor established Deere as a respected and reliable businessman, a person the American farmer could relate to. His devotion to all areas of his life, including his wife and nine children, has shaped the John Deere Company into the dependable and loyal brand it is known as today.