Did you know JFK played a part in the development of the Deere 10 Series tractor line in the early 1960's?
Yep, it's true. Well, in a way I guess. JFK's personal orthopedic doctor actually was the one who got directly involved. He was brought in to consult on the new tractor seat Deere engineers were designing for the "new" JD 3010, 4010 and other 10 Series models, which were released in 1961.
How do I know that unique bit of history? I got it straight from the man himself, 95-year old Harold Brock of Waterloo, IA. Mr. Brock was the chief engineer on the iconic JD 4020 tractor. He came to work for Deere in 1959 after an illustrious career at Ford, where he actually began as an apprentice engineer for Henry Ford himself, back in 1929. Mr. Brock was the chief engineer on Ford's revolutionary 9N model tractor.
I had the pleasure of visiting Harold at his home in Waterloo last week. What a nice man. What fun it was to talk about how tractors like the 4020, 4010, 3010 and Ford 8N and 9N came to be. Here's another of the 4-part video interview I did with Mr. Brock. In this segment, he tells what it was like to work with Henry Ford and Thomas Edison…….yep, THAT Thomas Edison: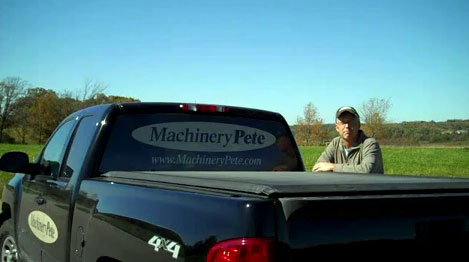 About Machinery Pete: Greg "Machinery Pete" Peterson has been working in the agricultural industry for 21 years and details agricultural equipment prices and trends at his website, Machinerypete.com. Greg also writes columns for Successful Farming magazine, Implement & Tractor magazine, Agriculture.com web site and also appears on the Machinery Show on RFD-TV.