John Deere is a household name for a reason. Their commitment to innovation, ethical practices, and reliability has made them a leader in the agriculture and construction industry year after year. There were exciting John Deere news stories in 2023, and some of them were new partnerships, product innovation, and being recognized as among the most ethical companies. In part two of "Top John Deere News of 2023", we'll closely examine some of the company's most exciting accomplishments over the past year.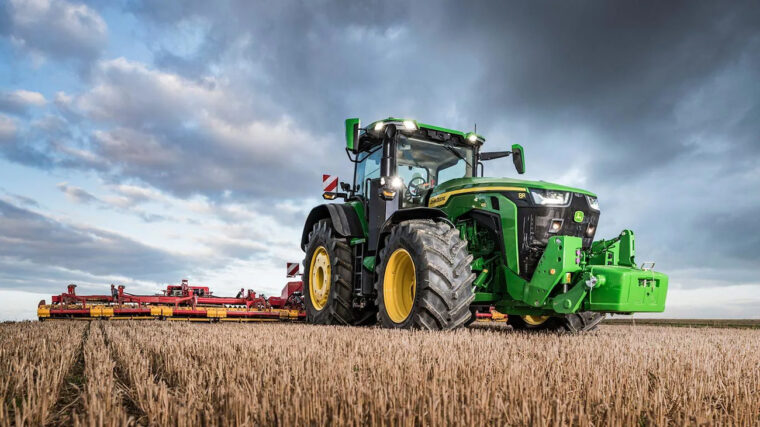 John Deere News 2023 Recap: Part Two
John Deere has been a pioneer in agriculture, construction, and forestry since its founding in 1837. The company is constantly innovating to help its customers get more done with fewer resources.
In part one of our "Top John Deere News 2023 Recap" series, we highlighted new technologies, including the John Deere autonomous 8R tractor and the Furrow Vision planter performance upgrade kit.
In part two, we'll highlight five more John Deere news stories that showcase the company's commitment to advancing the industry. These include the John Deere Property Center and the acquisition of Smart Apply, Inc.
News #6: John Deere Launches Operations Center PRO for Ag Retailers
In January 2023, John Deere released Operations Center PRO, an add-on that provides specialized fleet and logistics management capabilities. Operations Center PRO allows ag retailers to efficiently manage equipment fleets and agronomic data on the same platform that many of their farmer-customers already use.
Moreover, the primary tool within Operations Center PRO is Operations Center PRO Dispatch. This tool brings together the features of Deere's previous dispatching solution, AgLogic™, with the fleet and data management tools of the Operations Center.
How Does John Deere Operations Center PRO Work?
Operations Center PRO is a mobile app that supports all equipment brands, allowing operators to easily receive and manage work orders. Also, the core Operations Center will remain free to use for farmers and ranchers.
What are the Features of John Deere Operations Center PRO?
Operations Center PRO offers a range of advanced features designed to enhance fleet and logistics management, streamline operations, and provide valuable insights for precision ag retailers. Key features include the following:
Operations Center PRO Dispatch integrates work order management for all equipment brands via a mobile app that also provides a comprehensive fleet solution for ag retailers.
Seamless back-office integration enables a smooth flow of work orders and prescriptions, simplifying billing and administrative processes.
Real-time equipment and tender tracking offer valuable insights for optimized fleet management.
Machine productivity analysis allows fleet managers to identify areas for improvement and then make data-driven decisions.
Agronomic data management helps ag retailers efficiently organize and utilize crucial information for targeted recommendations to farmers.
Automated data flow to Generation 4 displays paired with JDLink™ modems reduces setup time and minimizes data entry errors.
Farmer data control through secure permissions management ensures farmers retain ownership of their data while allowing efficient collaboration with service providers.
News #7: The Newest John Deere Property Center™
This year John Deere is now offering John Deere Property Center™ — a mobile-friendly web-based tool that allows users to better manage their John Deere equipment. Customers can use Property Center to plan and track maintenance for their equipment, look up and order specific parts with confidence, learn how to do key jobs or connect with a local dealer.
How Does John Deere Property Center Work?
Property Center is free to use and is available on any device with an internet connection. Property Center provides a simplified way to connect users to their equipment and local dealer, anytime and anywhere. The feature can be accessed at PropertyCenter.Deere.com.
What are the Benefits of John Deere Property Center?
If you own or operate Deere equipment, Property Center can help you keep it running smoothly and efficiently. This one-stop management tool provides easy access to equipment data, operator manuals, warranties, product support, and a library of how-to videos – all customized to your specific equipment. For equipment that possesses JDLink™ connectivity, additional information like tank levels and engine hours can be viewed.
News #8: John Deere Obtains Smart Apply Technology
Another piece of 2023 John Deere news is the company's acquisition of Smart Apply, Inc., a precision spraying equipment company based in Indianapolis, Indiana. Smart Apply has developed the Smart Apply Intelligent Spray Control System™, an upgrade kit that can improve the precision and performance of virtually any air-blast sprayer used in orchard, vineyard, and tree nursery spraying applications.
The acquisition of Smart Apply is a natural progression of the two companies' working relationship. John Deere has collaborated with Smart Apply on a number of projects since 2020. The acquisition will allow the Deere company to expand its precision agriculture capabilities, which help improve the accuracy, efficiency, and sustainability of growing operations.
What is Smart Apply Intelligent Spray Control System™?
Smart Apply is a precision spraying technology that helps growers reduce chemical use, airborne drift, and runoff. It uses LiDAR (light detection and ranging) technology to sense the presence of individual trees and vines and adjusts spray volume based on foliage density without human intervention.
What are the Benefits of John Deere Smart Apply?
Smart Apply provides growers with a more precise application of chemicals to help protect the environment, reduce costs, and improve yields. Also, the proven results are impressive and include a 50% reduction in chemical use, 87% reduction in airborne drift, 93% reduction in runoff, and 50% savings in water. Furthermore, the system also captures a broad spectrum of data while it sprays to track productivity, profitability, health, and sustainability.
News #9: The John Deere and EGO Strategic Partnership for Electric Tomorrow
John Deere and EGO, a leading global provider of battery-powered outdoor power equipment, announced a new partnership making EGO-branded battery products available through John Deere dealers. This will allow customers to purchase EGO battery-powered lawn care solutions from their local Deere dealership, giving them even more flexibility and convenience when it comes to choosing the right lawn care solutions for their needs.
What are EGO-branded Battery Products and Their Availability?
Chervon, a leader in lithium-ion outdoor power equipment and power tools, is the parent company of EGO. EGO products are sold in over 100 countries, and since its launch in 2014, EGO has become the No. 1 rated brand in battery-powered outdoor power equipment. EGO batteries are portable and compatible with over 70 products.
News #10: John Deere Recognized as One of the World's Most Ethical Companies in 2023
John Deere is one of the 2023 World's Most Ethical Companies, along with 134 other companies. Deere has made it onto the list for the 16th time, proving they're totally committed to being an ethical company.
John Deere's commitment to ethics is evident in its business practices, which are designed to protect the environment, promote diversity and inclusion, and ensure that all employees are treated fairly. Moreover, the company invests in sustainability initiatives, such as developing new technologies that help farmers reduce their environmental impact.
The recognition as one of the World's Most Ethical Companies is a significant achievement for John Deere, and it reflects the company's commitment to doing business the right way.
Summary of John Deere's Best News Stories
In 2023, John Deere introduced new innovations and partnerships. This includes Operations Center PRO and collaboration with EGO for battery-powered lawn care solutions. These demonstrate the company's dedication to innovation, sustainability, and also meeting customer needs.
These announcements are just a few of the many ways John Deere helps its customers do amazing things. The company is all about making cool new tech for farming that helps customers stay ahead in a changing industry.
John Deere's overarching vision revolves around empowering farmers and ranchers to be more productive and sustainable. John Deere constantly innovates to provide farmers with top-quality tools and solutions, helping them succeed in modern agriculture.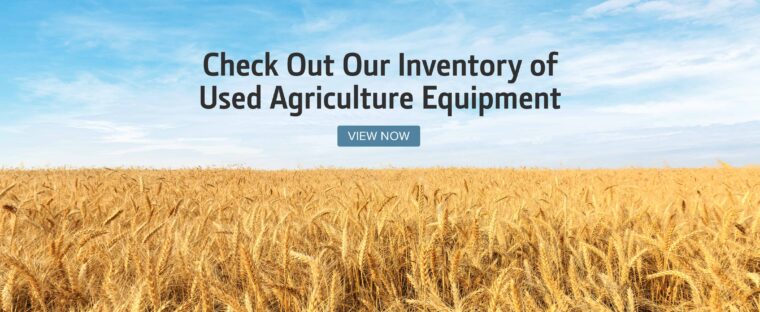 Where To Find the Best John Deere Equipment?
You can find all the newest John Deere equipment at your local John Deere dealer. They'll help you pick the right farm equipment for your needs and budget. To find your nearest dealer, contact your local John Deere dealer.
If you enjoyed this post or want to read others, feel free to connect with us on Facebook, Pinterest, Twitter, or Instagram!
You might also like: