Spring and summer typically bring along an increase in gardening. With this in mind, it is never too early to begin thinking about what types of equipment you may need to start your garden this year. Building an effective garden can take a lot of effort and can be a lot like building a home. Any home, or garden, needs a good solid foundation from which to build up from and in the case of a garden, this foundation is the soil.
In this post, learn about the following topics related to gardening and how they can make your garden more effective this year:
Gardening Equipment, Implements & Attachments
John Deere offers a variety of implements and attachments that home and landowners can use when gardening to make their lives easier. With the correct tools, gardening can be a fun, exciting activity.
Let's discover some of the equipment, implements, and attachments that you can invest in to make your gardening tasks a little easier.
Middle Busters
For those who want to build a larger vegetable garden, it's important to have the right tools in order to get the job done as easily as possible. A middle buster can be used to achieve this. The middle buster attaches to a tractor on a back hitch. It has the ability to complete a range of tasks, such as digging vegetable furrows or harvesting root vegetables like carrots.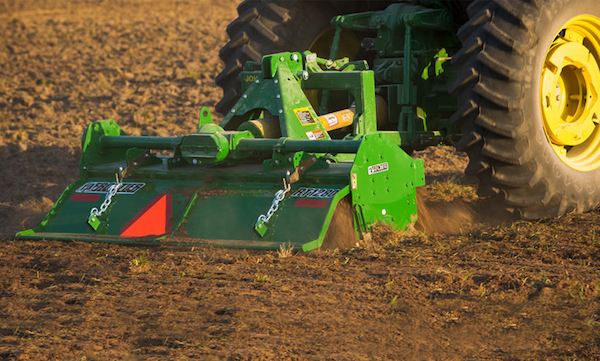 Rotary Tiller
A rotary tiller, also known as a rototiller, power tiller, rotavator, rotary hoe, or rotary plow, is a motorized cultivator that works the soil by rotating blades. A rototiller can be self-propelled or drawn as an attachment behind a two or four-wheel tractor. A rotary tiller utilizes curved tines that are attached to a rotating shaft. They then dig into the soil and turn it into the seedbed so the land is ready for planting.
42" Hydraulic Tiller
Preparing seedbeds as well as controlling weeds is made easy with the 42" Hydraulic Tiller, which can be used in a wide range of terrains. The machine packs power and durability. It is designed with an adjustable depth, so you can tackle all types of soil conditions.
Category 1 3-Point Hitch Plow, Single Bottom
If your garden area once grew grass, grain, veggies, or other crops, this hitch plow can help bury old crop residue. It digs down – bringing fresh soil to the surface so new seedbeds can be effective. It also buries crop residue where so that it will not interfere with new crop growth.
48" Box Scraper
48" Box Scrapers take care of tough digging as well as garden leveling jobs. Its sharp edges cut through gravel, sand, dirt, or rock. The steel components, additionally, are welded together so that the box scraper has heightened strength as well as durability.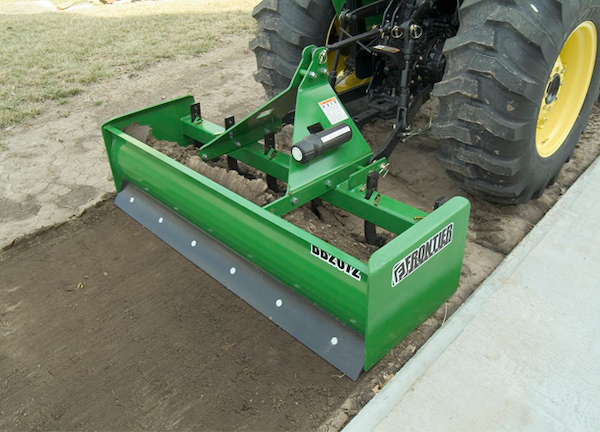 17P Poly Cart
The 17P Poly Cart reduces the number of trips you need to make, while also having the ability to release loads at steep angles so that nothing gets left behind. Additionally, it is dent and rust-resistant and has a large load capacity for materials.
125-lb. Pull-Type Spin Spreader
This spin spreader has a large box capacity, so you can tackle the largest seeding and fertilization tasks. This piece of equipment has the ability to distribute materials evenly across soil and grass areas.
48" Plug Aerator
The John Deere lawn tractor attachment has a heavy-duty design – making it effective for penetrating soil 3" in-depth in order to allow for air, water, and also nutrients to absorb. The Plug Aerator's width allows it to be productive in completing all aerating jobs quickly and efficiently.
Utility Cart
The utility cart is used for hauling all kinds of materials across your yard, including those used for gardening. Additionally, it is rust and dent resistant, making it perfect for springtime. 
Integral and/or Sleeve Hitches
Integral sleeve hitches help to loosen soil, so that planted rows have the area they need to grow. They also help operators remove weeds out of the way with ease.
Tractor Shovel
Tractor shovels are typically used in order to pick up and move materials quickly. The blade has an opening and lift height that is designed to make it easy to empty the shovel completely.
Front Mount Hitch
Front mount hitches allow you to hitch attachments more easily to the front of your tractor, simplifying transportation.
Mold Board Plow, Harrow, Cultivator
Moldboard plows, harrows, and cultivators help operators to cut through soil, as well as break up chunky areas of soil, to make way for new planting.
Landscape Rake
Landscape rakes are ideal to use for clearing rocks and debris. They are also helpful while prepping the ground for a seedbed.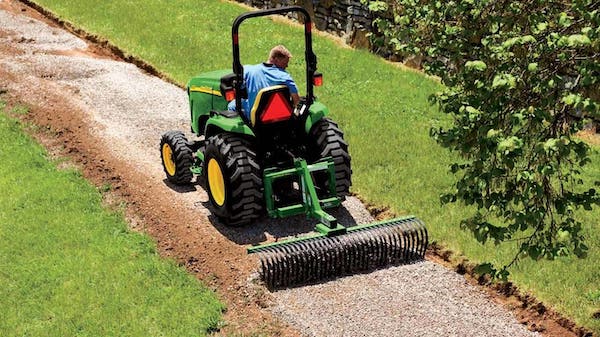 Box Blade, Rear Mount Blade & Front Blades
Rear mount blades are typically used to level and grade areas. The box blade, on the other hand, can be utilized to move a large array of different materials. The box blade is best to use for backfilling, leveling, grading, and landscaping capabilities. Lastly, front blades can make mulching a much more easy job while using tractors to move material.
High-Quality Soil to Prep for Success
Creating your own vegetable garden is an efficient way to get fresh produce on a regular basis, but it takes a certain level of dedication. Without proper foundations for your soil, your lawn or garden may fail. With that being said, there are some tips and tricks that you will want to take into account to get the most out of your soil.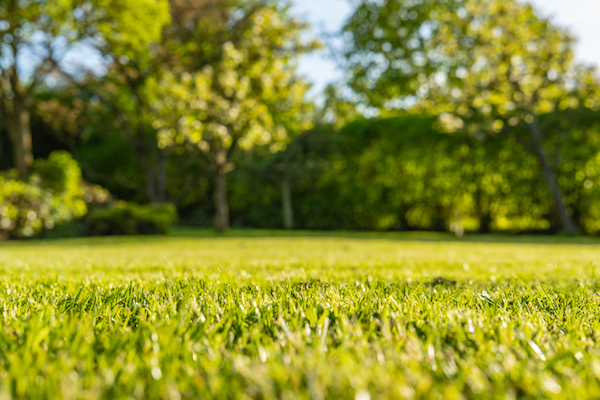 Test the Soil
Testing your soil is the first step before anything else is done. Doing this allows you to gain a better understanding of your soil's nutrient content, as well as pH level, and composition. 
Test for Phosphorus, Potassium & pH
Garden soil pH levels ideally need to fall between 6.0 and 7.0. If the soil is too acidic, lime can be applied in order to rectify the situation. If alkaline is the issue, then sulfur can be applied. Additionally, proper levels of phosphorus are needed to build healthy root systems while supporting flowering. Lastly, potassium is essential in order to develop disease resistance within plants.
Apply Organic Matter
Soil organic matter is crucial if lawn and garden owners need to improve their ground's ability to withhold water and nutrients. Gardens can stand up to more heat and drought stress with additional organic matter. If the garden needs more organic matter, you can add compost or mulch to the ground.
Remove Debris
The land you are looking to till may be loaded with tall vegetation, as well as long weeds, and/or debris. Leaving these tall plants or debris in the area could stand in the way of a successful process or even damage your tillage equipment.
Allow the Soil to Dry Out and Settle Down
Once you finish plowing the area, you will want to give the soil time to dry out and then settle down. If planning ahead, you might want to plow in the fall and allow the soil to rest in the winter to get maximum results.
Take Samples from Multiple Areas
When gardening, individuals should consider moving inwards from the corners then the sides when taking samples. Then, these samples should be mixed together in order to create one collection for testing purposes. The goal of this is to create a comprehensive view of the entire area's nutrients.
Continue Testing
Routine tests should be done every five years in order to evaluate how gardening and lawn practices are impacting soil health.
Track the Results
It's critical to learn from successes as well as mistakes. At the end of each gardening season, be sure to evaluate the results and the condition of the soil so you can start thinking about the next season.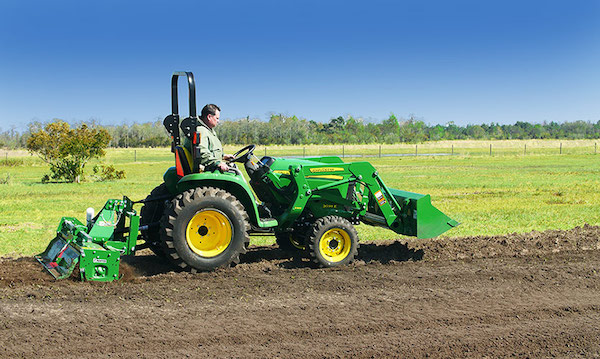 Gardening Tips
Taking the time to plan your garden out can help you to plan accordingly, so you can develop an area that thrives with all the fruits and vegetables that you can imagine. Let's take a look at some overall gardening tips and tricks that you can keep in mind. 
Be Mindful of the Sun
It is essential to scout out potential gardening sites throughout the day. This can help you to identify which areas get the most sunlight during the day and where long shadows can start causing problems. Gardens grow best in sunny locations. This is equivalent to about six hours of direct sun each day during the growing season.
Know the Land's History
Depending on what your land has been used for in the past, it may be difficult to grow what you want during any season of the year. 
Think of Drainage
Ideally, you should attempt to work in a well-drained area. If water begins pooling up in your garden area after heavy rain, you will most likely run into issues. The water will likely suffocate your plants, which can cause immediate devastation. Poor water infiltration can indicate that soil is extremely high in clay content while also being low in organic nutrients.
Take Care of Weeds
If you are gardening in a location with particularly tough weeds, make sure to spray the area with an herbicide. This can ensure that those weeds do not take over your garden. 
Final Thoughts
As temperatures continue to rise, homeowners are likely eager to enjoy the backyard, which could include starting or tending to a garden. While gardening can be an extremely enjoyable, somewhat relaxing task, it can be hard at times. With the right set of gardening tools and equipment, however, home and landowners can find themselves spending less time working very hard, but more time enjoying their outdoor spaces.
If you have any questions about tools to leverage for gardening and additional lawn care tasks, you can contact your local John Deere dealer.
If you enjoyed this post or want to read others, feel free to connect with us on Facebook, Pinterest, Twitter, or Instagram!
You might also like: