Dealerships are one of the key components behind what makes John Deere one of the most successful agricultural equipment producers in the world. Without these dealerships (and their employees), equipment or product purchases and servicing would be made next to impossible, crippling the agriculture industry.
Last week, we featured an interview with Cade Smith of East Coast Equipment. This time, we had the opportunity to sit down with John Cothren, general manager of various Grissoms locations in Oklahoma, to better understand what it takes to successfully operate a chain of John Deere dealerships.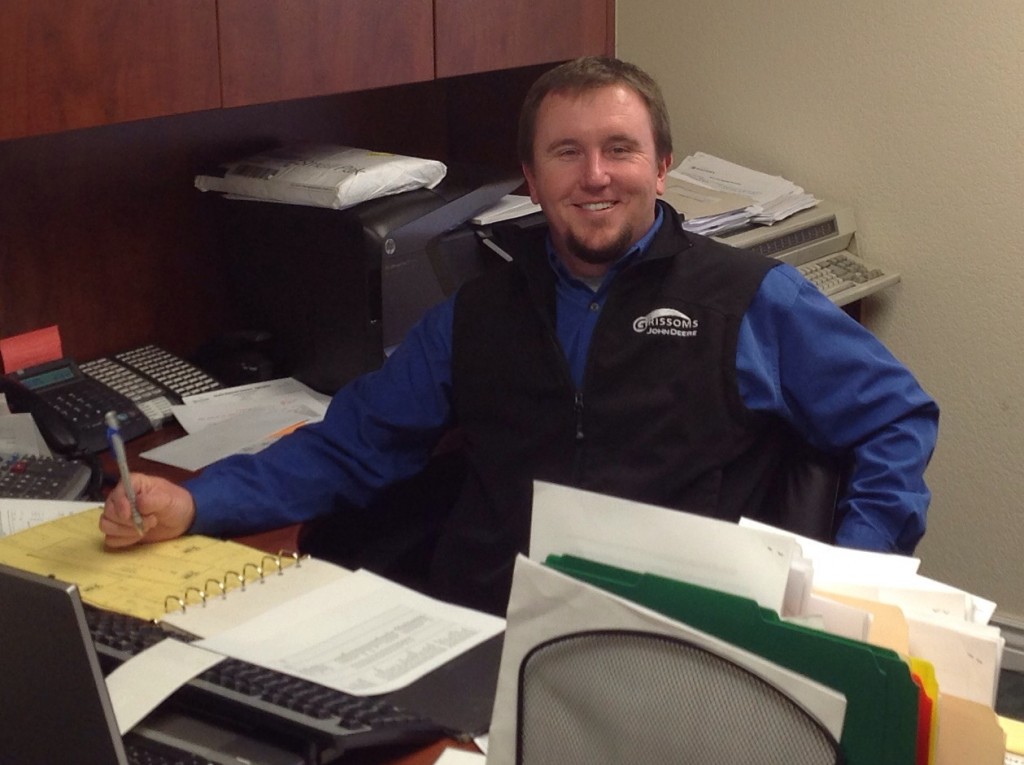 John was kind enough to share some business tactics and interesting stories he has encountered as General Manager of Grissoms. Excerpts from our interview are as follows:
Q: Could you tell us a little bit about yourself and how you got involved in the agricultural and turf industry? Did you grow up in a "Deere family?"
A: I grew up on a small farm and ranch here in Oklahoma. I went to college at Oklahoma State (University), while there I had the opportunity to intern with John Deere and Company. After graduation, I went on to go work for John Deere back when they had the old marketing units where they were divided out, so I went to work for the Dallas branch. I had a couple of territories where I was territory manager and territory aftermarket manager. I then went back in to the Dallas location as product manager followed by a role as sales instructor.
After that, I decided to come work for Grissoms which was back closer to home for me and worked as a sales manager. Through expansion, we added two stores and I then took on the general manager role in 2009, and I've been in that role since. So, John Deere is really all I've ever known.
Q: Can you provide us with a little bit of history about Grissoms as well as some customer characteristics and crop diversity in the Oklahoma locations?
A: With Grissoms six stores, we are present in central and eastern Oklahoma. We're predominantly a small ag organization with little pieces of large ag by the River Bottom areas of the state. Oklahoma's population, as you know, is not that big so most of our locations are very rural with the exception of Shawnee and Muskogee.
We are very spread out geographically. Oklahoma has 77 counties, we're responsible for 23 of those in some part. So, we're covering a lot of geography and we're covering a lot of product. It takes a lot of unit sales to generate very many dollars. It takes a lot of round balers to make a combine.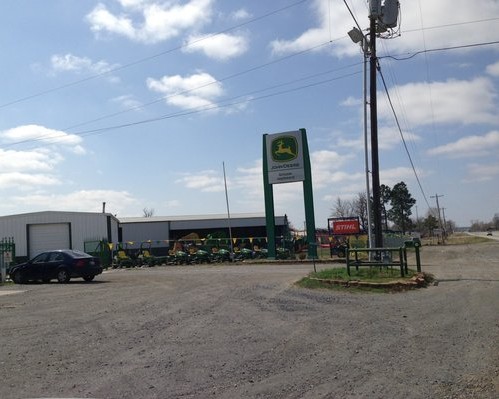 Q: Speaking a bit to the challenge of trying to cover a vast geographical area to make sales, does Grissoms get involved with or sponsor any events in the communities?
A: You bet. We're firm  believers in  getting involved in your community, trying to give back, and you see that at the different stores where we're involved in the community and have been for a longer period of time, those stores are predominantly our more successful, higher volume stores.
So yes, we get involved in everything from sponsoring school activities, supporting local 4-H and FFA events, stock shows, tractor driving contests, etc. We also sponsor some local home garden shows, expos, those kinds of things. To throw some background on that, Mr. Sam (Grissoms founder) was an ag teacher before he bought the first store in Prague in 1965. So, we're in our 49th year and in Oklahoma (as well as other locations), and I bet you'd be pretty hard-stretched to find a business that's successful (like we are) in a town that doesn't have a Wal-Mart. Prague is our parent store and in our organization it's the biggest and most successful store, which all goes back to Mr. Sam 50 years ago beginning the business based on customer support, believing in what you're selling to your customer, getting involved in the community and supporting the people that support you.
Q: When it comes to keeping the customers happy that you connect with, is there anything that Grissoms does differently from other dealerships outside of community events?
A: I think as we've grown, just like in a lot of John Deere organizations, there's a growth curve that sometimes comes at the expense of customer support as much as we'd like to say that it didn't. I think we've gotten back to some of that, especially at some of our outline stores. The things that we're able to do and accomplish for our customers are giving back (through clinics and educational courses), being prepared (we've added a position of "Integrated Solutions Manager" so that he can help and support those products especially on the large ag side), winter servicing clinics and winter parts specials. Hay is also a huge part of our businesses so things like net wrap offerings and special offers in the winter time are heavily discounted, which I think really make our customers satisfied.
Also, we hope to take care of our customers in a timely and efficient manner, not letting problems grow. At Grissoms, we try to go above and beyond in helping that customer, we don't want to just be an order-take and a place they feel they need to go, we want them to feel like we care about them.
I'm big on relationships with customers, asking things like "how's the family?" going to see them, those types of things. Are we perfect at doing these things? No. Do we have stores that are stronger than others in doing so? Sure. Some of our stores do customer service calls and we are also trying to connect and follow-up with customers through email and mailings for follow-up as well. That's something we've just started to do and we are seeing some good results.
Q: Staying on the topic of customer support, do you have any interesting customer stories or anything out of the ordinary that comes to mind since you started working at Grissoms?
A: We're now in our third generation of the Grissom family, and we're even seeing fourth generation relationships with the customers that have come to us. The relationships that we have been able to maintain for four generations, to keep those customers coming to us, is probably one of the most interesting things that we see here. Those relationships and our products have transitioned from 2-cylinder tractors, the 4020 tractor, the 4440 tractor, to now, your R-Series tractors and how the products and relationships have grown and we've grown with them.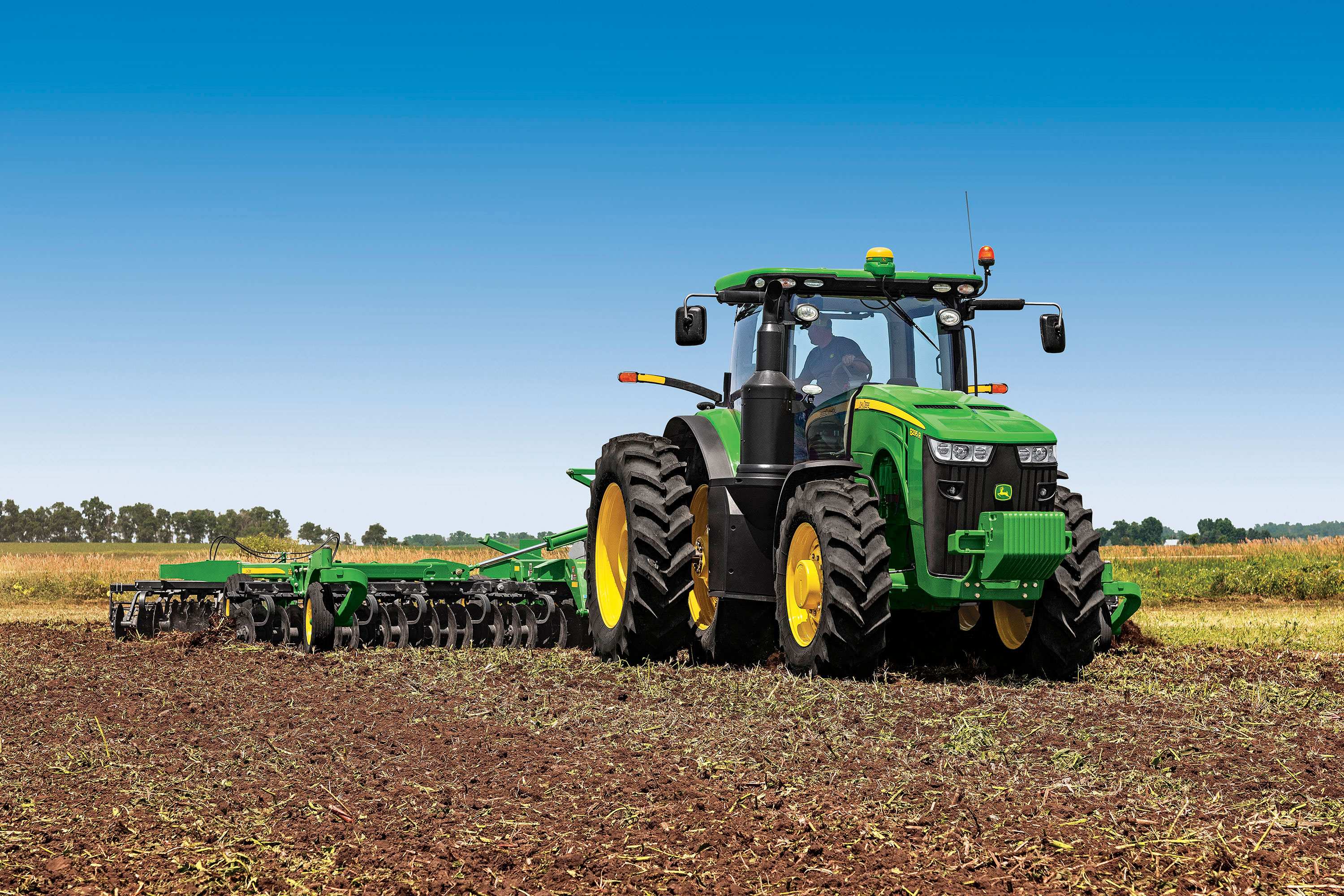 It isn't only our organization that has grown, we also see our customers growing and what they have done from the days of the $4,000 tractors to now $200,000 machines.
Q: What's an average day like in your role and what are some of the responsibilities and challenges that you're faced with on a daily, weekly, or even monthly basis?
A: As general manager, I'm the liaison with Deere, between John Deere and our territory managers or division sales managers. Our store managers all report directly to me and I travel to each location at least twice a month, where we go financial/sales information, inventory levels, parts, etc. We also have department leads (corporate service coordinator, corporate parts coordinator, and complete goods manager) who all report directly to me and are driven through the results sides of business, more on us keeping it corporate, whether that's parts ordering, profitability, warranty management, centralized billing, etc.
I also sell a little bit, I have some select customers that I handle and I enjoy that very much since I have a sales background. My job is sort of a catch-all. I deal a lot with employee management, being on both the rewards or consequences ends of their results. Part of my motto is to never ask somebody something that I wouldn't or haven't done in the business myself.
Q: Do your dealerships see any specific types of products or equipment that are "hot items" in your locations? Do you have any personal favorite pieces of Deere equipment?
A: Well, it's seasonal for us. Our dealerships are always going to effectively sell hay balers and we're going to have a really high market share because Deere has a very good product. But "hot items," AMS is becoming more and more popular as they become integrated into each one of our product lines, even now on the baler side. RTK technologies are coming with large force in our large ag products.
Then all the way down to the Gator; we sell quite a few of the 825 Gators, some of the four-seaters haven't taken off quite like we'd like but the regular two-seat Gators (825, 625) are a consistently hot item for us. And then your utility tractors; the 3032 is definitely a hot tractor for us.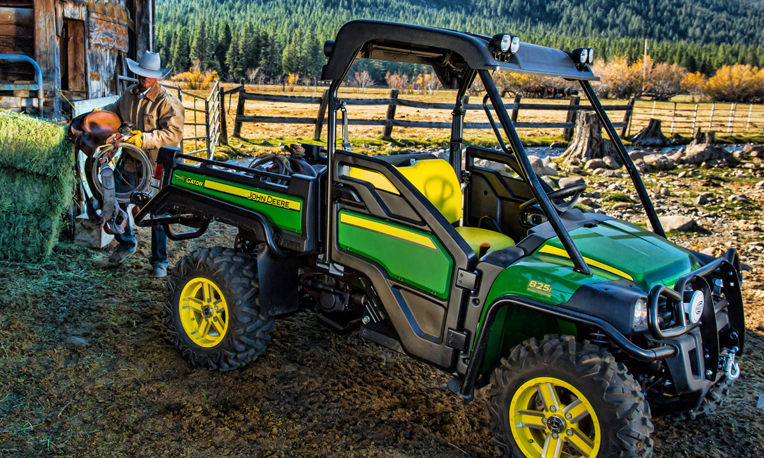 If you're in the area of any Grissoms locations, be sure to stop by, as they will be more than happy to assist with any of your needs. Thank you, John, for taking the time to shed some behind-the-scenes light on the John Deere dealership business! If you have any comments about this post, feel free to connect with us on Facebook or Google+! Also, be sure to keep an eye out for additional John Deere Dealer Spotlight posts in the upcoming weeks! 
You might also like: