It's easy to appreciate the quality of a John Deere tractor.  A tractor's usefulness benefits everyone from the farms that earns a living to the people that consume the food down the line. What you might not think of is the side in which farming and tractors as well as the people that bring them to life consider the process an art.
You may have seen some recent press in the Des Moines Register about The Figge Art Museum in Davenport, across the river from Deere HQ in Moline, Illinois that they have opened a permanent gallery to display the best of John Deere corporate art on a rotating basis.
What's more is that John Deere headquarters is a work of art in and of itself.  Then President William Hewitt turned to renowned architect Eero Saarinen (the creator of the St. Louis Arch, Washington Dulles International Airport, and The MIT Kresge Auditorium to name a few)  to create a truly unique presence.
As stated on the official Deere website:
Hewitt emphasized that, while he wanted a headquarters that was unique, it must reflect the character of the company and its employees. "The several buildings should be thoroughly modern in concept but should not give the effect of being especially sophisticated or glossy. Instead, they should be more 'down to earth' and rugged," he wrote.

What Saarinen designed was a complex of three buildings. The main office building, which is seven stories high, rises from the floor of a wooded ravine and faces two ponds. A glass-enclosed bridge connects the main building to a product-display building and a 400-seat auditorium.

Saarinen satisfied Hewitt's instruction that the buildings look down to earth by using Cor-ten steel for the exterior structure of the building. Cor-ten®, a material that resists corrosion by forming a protective coating of iron oxide, develops an earthy color as it ages, much like newly plowed soil. Developed for railroad track construction and other uses, this marked the first use of Cor-ten® in an architectural application.
We leave you with some of the best John Deere art we've found on the web – enjoy!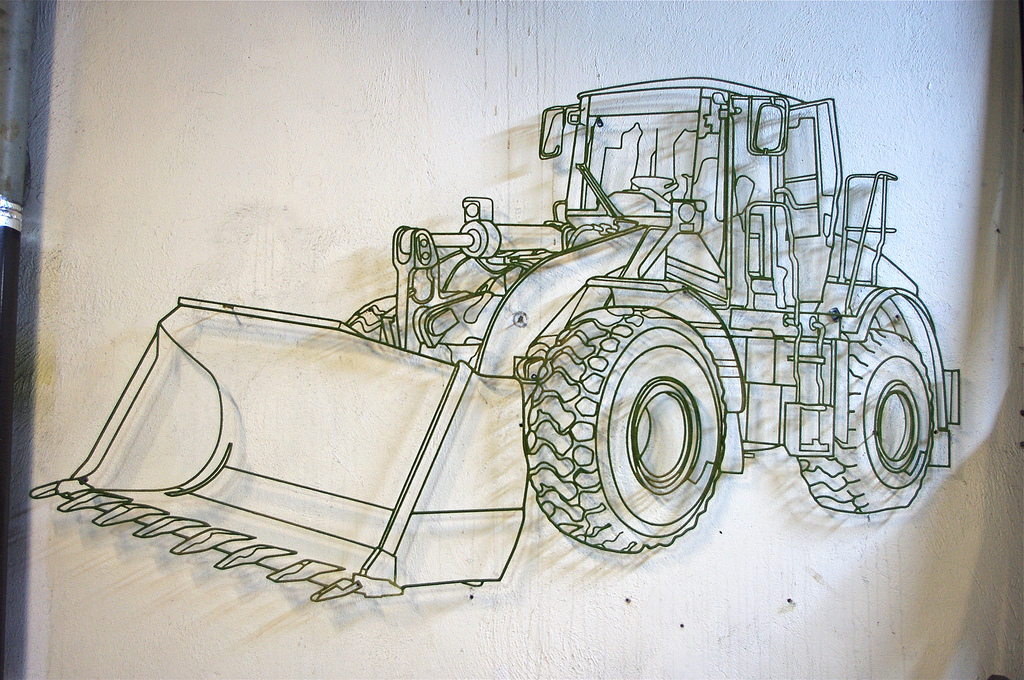 (Source)
You might also enjoy our previous collections of John Deere Art, HDR photography, and black & white John Deere images.
You might also like: