This excerpt was originally posted on the John Deere, John Deere Emissions Hub May 25, 2012. You can view the original post here.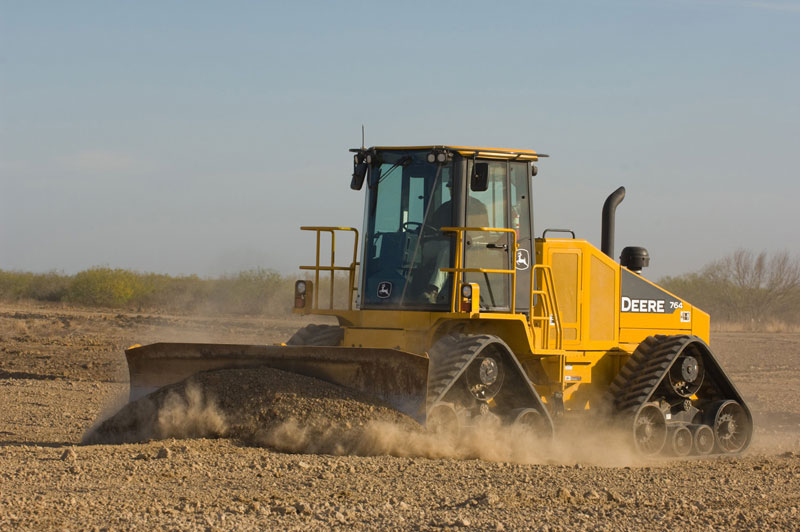 John Deere understands the obstacles facing fleet owners and managers, which is why we developed John Deere WorkSight: Five cutting-edge technologies working together to bring you one seamless, next-generation service linking your machines, your dealer and you. Today, we finish the three part series that covered the five components of John Deere WorkSight—JDLink™, Fleet Care, Service ADVISOR™ Remote,payload weighing and grade control—and how more information means getting more done.
John Deere WorkSight can help you operate and maintain your Interim Tier 4 equipment and meet local emissions requirements, as well.
JDLink gives owners peace of mind when it comes to proper operation and maintenance of Interim Tier 4 engines.  It records and displays diesel particulate filter (DPF) soot levels and also shows the number of completed and aborted filter cleanings. Should an operator inadvertently disable automatic filter cleaning, a fleet manager can use JDLink data to identify the issue and take corrective action before a parked cleaning is required, taking the machine out of production.
Some local requirements include idle-time restrictions aimed at reducing emissions. If a non-exempt construction machine idles longer than the required limit, the operation is subject to fines. The challenge to a jobsite superintendent or fleet manager is how to stay on top of many operators and many machines on a given job site. The auto-shutdown feature on some newer equipment is a great way to ensure machines aren't idling for more than a set period of time. JDLink provides a way for an individual to see idle time across an entire fleet of machines. This data can help identify training opportunities to make sure operators adhere to the rules.
John Deere WorkSight improves jobsite efficiency on a number of fronts, and that results in fewer hours required to get the job done.  Fewer hours, in turn, translates into less accumulated soot and ash in the aftertreatment device, and less wear overall on the engine and drivetrain.
For example, payload weighing on ADTs optimizes the full capacity of your trucks while minimizing the chance of overloading.  You can be assured that you're getting the job done in fewer trips, while still maintaining safety and efficiency of your equipment and crew. Likewise, grade control enables motor grader and dozer operators to get the job done with more speed and fewer passes.
Would you like to learn more about WorkSight or one of its five key technologies? Read our previous posts on John Deere WorkSight.
You might also like: