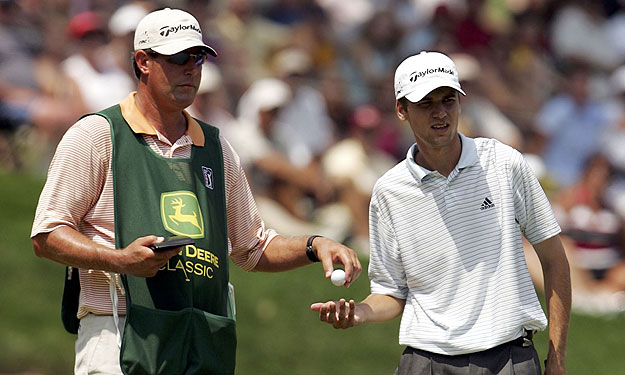 The John Deere Classic has been a staple of the PGA Tour since 1972, as the event held the week prior to the British Open became a favorite for many professional golfers.
Held at the TPC at Deere Run course in Silvis, Illinois, just outside of the John Deere headquarters in Moline, the tournament has been a way for the equipment company to generate money through its Birdies for Charity organization and to give locals a chance to see the best that the PGA Tour has to offer.
While the tournament has only been held at the TPC at Deere Run since 2000, the event has solidified its place onthe PGA Tour and has become a favorite stop for players like Steve Stricker.
Stricker won the event three times in a row and has become a big fan of the company's equipment after taking several tours of the local facilities and trying out several pieces of John Deere equipment.
The atmosphere at the tournament is fun and fans are surrounded by John Deere equipment as they watch some of golf's brightest stars take to the course.
The tournament has recently gained notoriety because of its accepting stance, as it has allowed exemptions for a number of athletes as part of an effort to give golfers a chance to make their name on the course.
In recent years the tournament has given an exemption to Michelle Wie, allowed Sean O'Hair to qualify for the British Open, and now the John Deere Classic organizers will allow three recent college graduates to participate in the event.
One of these golfers is former Illinois University student Luke Guthrie. This local hero will get a chance to play with the professionals on the tour, according to the Quad City Times.
"The John Deere Classic embraces and takes pride in its role as a tournament that is able to provide playing opportunities for young, talented players, and we're very excited with the outstanding group we have invited this year," Tournament director Clair Peterson said in a release.
Two other recent graduates were accepted to play at the event, as Patrick Rodgers of Stanford and Jordan Spieth of Texas earned sponsor exemptions. Guthrie, a native of Quincy, Illinois, will look to take on Steve Stricker in front of the home crowd.
You might also like: