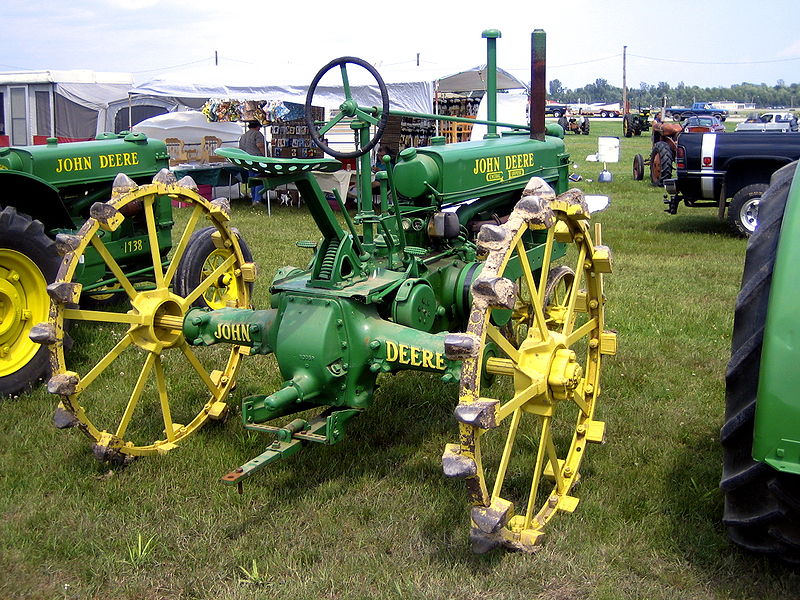 The number of people in the U.S. that have used John Deere tractors has stayed consistent over the years, thanks in part to the company's continued improvements to new models and the advent of innovative technology.
Although the new tractors are as popular as ever, many John Deere enthusiasts are still drawn to older and antique models that they may have grown fond of during their childhood or previous years on the farm.
The prevalence of the antique tractor market has led to some Americans finding a niche market, and creating a business that would help to provide John Deere enthusiasts with a place to find parts for their favorite models.
The Buffalo Reflex reported that a local couple saw the need for the parts and created a business that manufactures the necessary pieces for antique tractors.
According to the news source, a man called from Florida and asked for a brake part for a 1935 John Deere tractor, to which the couple replied that they could ship it out. A similar request came via email from a customer in Australia, and Melanie and Donnie Sharp let him know that they could fill his order.
Although the couple enjoys all types of tractors, they have restricted their business to older models, as they have carved their niche out in the market.
"We don't manufacture parts for any tractor newer than 1960," Donnie told the Reflex. He noted that the latest equipment that they have made was for a 1964 model, while the oldest was originally manufactured in 1904.
According to the news source, there are enough John Deere owners around the world to keep the business operating and both Donnie and Melanie stay busy in order to complete the growing list of orders.
The two John Deere fans have been in business for more than 22 years, and the couple markets their work to collectors and farmers around the world via the internet and Green magazine, the publication that reaches out to John Deere enthusiasts.
The couple's website notes that customers can request specific parts, and many of the people who find one piece for their antique tractor come back looking for more.
The most popular antique tractor and the one that was produced for the longest period was the John Deere Model D, as it was in production from 1923 to 1954 and it was the first two-cylinder machine from the company's Waterloo, Iowa plant, according to the company website.