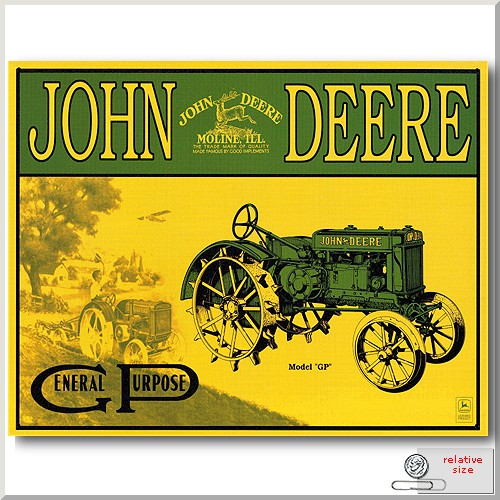 The popularity of vintage tractors in the U.S. likely stems from nostalgia from people in the agricultural industry and a favorance of certain brands like John Deere. These machines represent a popular hobby among farmers and people who simply enjoy the purr of an old engine on the used farm equipment.
A number of vintage John Deere equipment events are held around the country each year, ranging from tractor pulls to large conventions for fans to show off their machines, but one fan of the brand has turned his love of antique models into a lucrative business.
The popularity of the antique John Deere tractors is partially responsible for the success of Mecum Auctions, a company that was founded by a fan of the brand who decided there was a market for antique farm equipment.
According to Agri View, Dan Mecum, who runs the marketing arm of his family's business, noted that the love for buying, selling and restoring vintage tractors led to the creation of the company.
"It got to the point where I had a lot of inventory, so I decided to have a tractor auction since it fit into the business," he told the news source. The involvement of his family in agriculture is what first fostered his interest in the machinery.
Dan noted that he was quickly hooked on used tractors after the first one he bought and restored – a John Deere, was sold for double what he had paid, according to Agri View. The business, based in Walworth, Illinois, also deals with antique cars, but the primary love of the family is used farm equipment.
He told the news source that the growth of the antique tractor auction business, which has doubled since the family company began operating, stems from people looking to get back to their roots and a strong sense of nostalgia.
"It's a part of so many people's heritage," said Mecum. "Just like the cars – they want the car they had when they grew up. They want their grandfather's tractor or a tractor they used to use."
Walworth County Today reported that people who attend the Mecum auctions simply want to feel what it was like when their grandparents took up farming, and antique models like the 1937 John Deere B are especially popular due to the quality of the machinery.