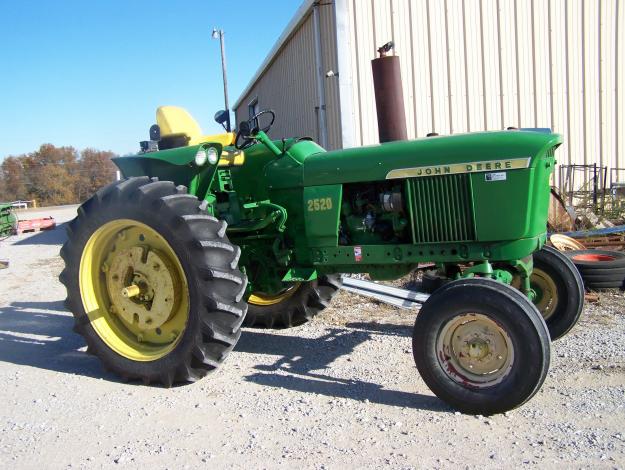 On August 11, 2012, in Red Wing, MN a farm retirement auction with a line of spiffy used farm equipment was held. But what was everyone in the days leading up to the auction talking about?
The pair of low hour John Deere 2520 diesel tractors.
One was a 1969 model with 3,503 original hours on it. The other was a 1970 model with 5,815 hours. I can't begin to count the number of folks who picked my brain for what these 2520's might sell for. "What do you think Pete, how much?"
Most folks at the auction I talked to were thinking $15,000 would be the top bid. Turns out most folks were wrong. Too low. The 1969 model sold first for $20,000, followed by the 1970, with higher hours remember, for $20,500.
Wow.
Here's a YouTube video I shot of both tractors as they sold on last Saturday's Red Wing, MN farm auction:
About Machinery Pete: Greg "Machinery Pete" Peterson has been working in the agricultural industry for 21 years and details agricultural equipment prices and trends at his website, Machinerypete.com. Greg also writes columns for Successful Farming magazine, Implement & Tractor magazine, Agriculture.com web site and also appears on the Machinery Show on RFD-TV.
Image Courtesy Of: http://eldoradosprings.olx.com/john-deere-2520-tractor-iid-55082188
If you enjoyed this post, check out more like it on our Facebook page!