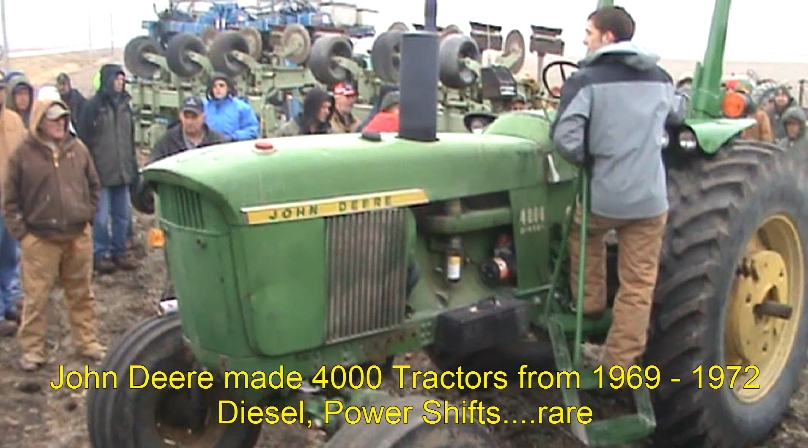 This rare 1971 John Deere 4000 diesel, Power Shift tractor with 5,562 hours sold for $35,000 on a December 18, 2012 farm retirement auction in Indepedence, IA.
It wasn't the prettiest. It was missing a few parts. But it's rare and it was a Deere, so it sold for big $$.
I'm talking about a 1971 John Deere 4000 tractor with 5,562 hours sold on a farm retirement auction December 18, 2012 in the northeast Iowa town of Independece. Deere made the 4000 model tractor from 1969 – 1972, but what made this particular 4000 rare was its configuration…a diesel, power shift.
The auction was by my friends at Sullivan and Son Auction of Carthage, IL. Here's a Youtube of the tractor selling on the auction. Buckle your seatbelt…
About Machinery Pete: Greg "Machinery Pete" Peterson has been working in the agricultural industry for 21 years and details agricultural equipment prices and trends at his website, Machinerypete.com. Greg also writes columns for Successful Farming magazine, Implement & Tractor magazine, Agriculture.com web site and also appears on the Machinery Show on RFD-TV.
If you enjoyed this post, check out more like it on our Facebook page!