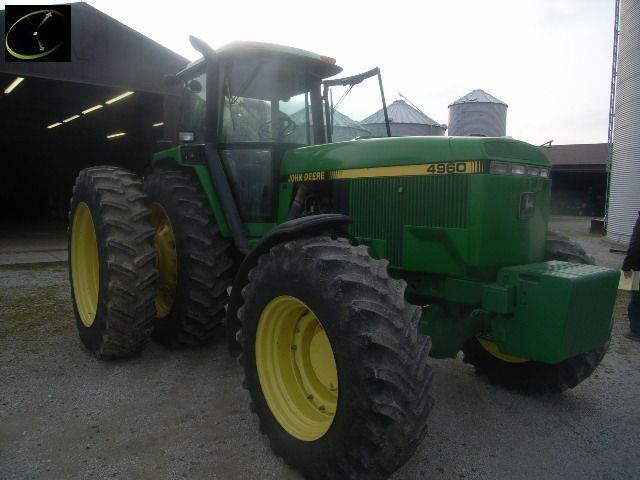 I'm asked the question often.
"Hey, Machinery Pete, how do online auction sale prices compare to traditional on site auctions?" Well, I've been closely observing this question the past few years as online machinery auctions have continued to grow and we continue to compile auction sale price data on all types of used farm and construction equipment sold on all types of auctions all over the U.S. and Canada. Pretty hard to generalize, as obviously many important factors go into sale price comparisons, but one thing is clear to me.
Good condition used John Deere tractors sell very well in either auction format.
Proof came the past two weeks on a pair of John Deere 4960 tractors (200 HP, made by Deere 1992-1994). On a January 24, 2013 traditional farm retirement auction in west-central Ohio, a sharp 1993 John Deere 4960 with 3,045 hours (pictured above) sold for a new record auction sale price of $114,000 on a sale by Schrader Real Estate & Auction, a whopping $27,000 over the prior record high U.S. auction sale price on a John Deere 4960 of $87,000 (11/26/11 farm auction in same west-central Ohio region, 1993 model with 3,425 hours).
Then along came this tractor: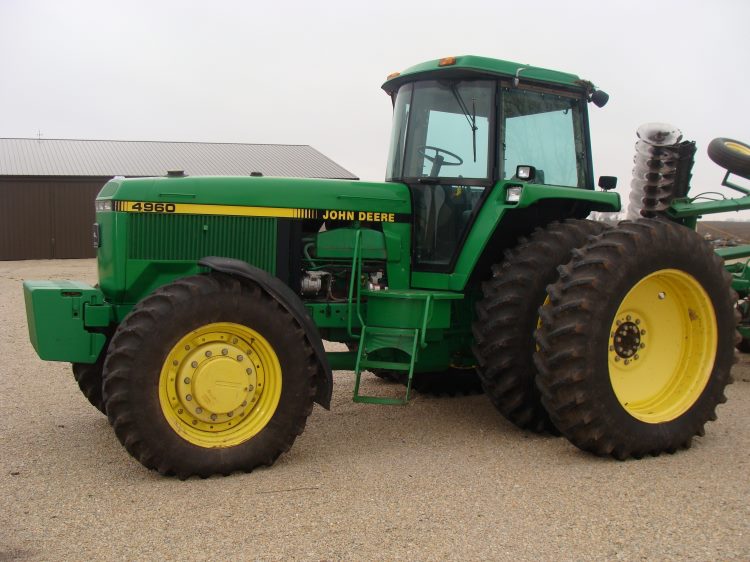 A 1994 JD 4960 with 2,140 "1 owner" hours sold on an online consignment auction February 6, 2013 by my auctioneer friend Mike Espe of Elburn, IL. Hmm, just two weeks after the record auction sale price was set on a traditional on site farm retirement auction and now here comes this beauty on an online consignment auction. Wonder how it will go?
It sold for $110,000.
Watching the online bidding bump in the final hour from $91,500 to $100,000, then, $104,000, $108,000 and finally topping out at $110,000 was fascinating. And totally fun. Some doubted whether a nearly 20-year old used tractor, even one this nice, could sell for more than $100K on an online auction. Now we know. It can and did. $110,000 for that 1994 JD 4960.
No matter what type of auction, quality sells. Quality sells very well.
About Machinery Pete: Greg "Machinery Pete" Peterson has been working in the agricultural industry for 21 years and details agricultural equipment prices and trends at his website, Machinerypete.com. Greg also writes columns for Successful Farming magazine, Implement & Tractor magazine, Agriculture.com web site and also appears on the Machinery Show on RFD-TV.
If you enjoyed this post, check out more like it on our Facebook page!