Dealerships are one of the key components behind what makes John Deere one of the most successful agricultural equipment producers in the world. Without these dealerships (and their employees), equipment or product purchases and servicing would be made next to impossible, crippling the agriculture industry.
Last week, we featured an interview with John Cothren of Grissoms LLC. This time, we had the opportunity to sit down with Dale VanSlyke, location manager of the Harrisonville, Missouri Heritage Tractor store, to better understand what it takes to successfully operate a John Deere dealership.

Dale was kind enough to share some business tactics and interesting stories he has encountered as location manager at Heritage. Excerpts from our interview are as follows:
Q: Could you give us a little bit about yourself and how you got involved in the agricultural and turf industry? Did you grow up with John Deere equipment?  
A: I grew up on a dairy farm which was about 1,000 acres. We had beef cattle, dairy cattle, and all that stuff. After I got out of high school I went to work for the John Deere dealership close to my hometown as a mechanic. I worked there for about five years (1979-1984) and then went to work for a turf dealership in the Kansas City area. I worked for them until about 2000 or 2001, before moving on to working at Heritage Tractor. So, all my life I've been around John Deere equipment on the farm or Deere equipment while working for the dealerships. I bleed green.
Q: Can you provide us with a little bit of history about Heritage Tractor as well as some customer characteristics and crop diversity in your location?
A: Our location is just outside of Kansas City, on the south side metro area. This dealership has been here since the 80s and was purchased by Heritage Tractor in 2007, becoming the fourth store of the Heritage organization. The first store was Baldwin City, Kansas, which acts as our home office. They then opened the store in Paola, Kansas; followed by Topeka, and Harrisonville, Missouri; which was owned by Harrisonville Tractor at the time. Since then, Heritage has added stores in Lawrence (KS), Atchison (KS), and three turf stores in the Kansas City area.
Q: Specific to the Harrisonville location, is there a certain category of equipment that is of particular focus?
A: With our proximity to the Kansas City area, we do a lot of the commercial turf business, consumer work-based products with things like skid-steers, and a large segment of our business is row crop tractors and large agriculture equipment.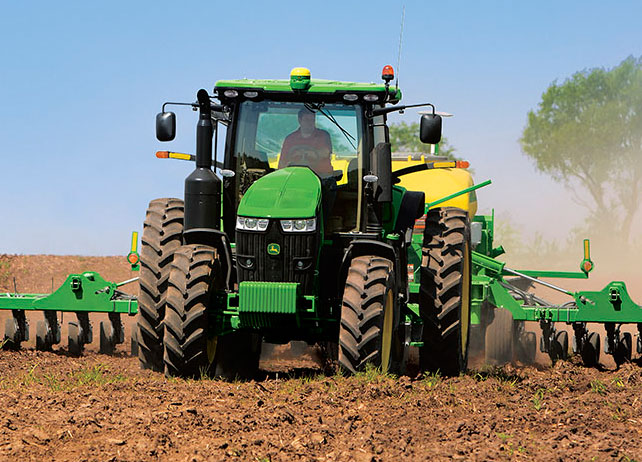 Q: What's an average day like in your role as location manager and what are some of the responsibilities and challenges that you're faced with on a daily, weekly, or even monthly basis?
A: My job gets me involved in a little bit of every part of the business, but I spend most of my time working with my sales guys on acquiring new business. I also spend time overseeing the operations in the parts department and working with the parts team but most of my time is spent with the sales team.
Q: What's the most rewarding part of your job? What makes you happy to get up and go work for a John Deere dealership every day?
A: I just really like seeing the business succeed and grow. It was a pretty big challenge coming to this store but I really strive on seeing the success of my employees and their ability to grow and acquire new business.
Q: As an effort to stay connected to these tight-knit communities, does Heritage get involved in community-related events?
A: We're blessed to be in an area that has many small communities and towns around Harrisonville. We get very involved in the FFA and 4-H events. They have a lot of events here in town and we are always getting ourselves involved. About 3 or 4 times a year, schools will bring kids to the dealership here and look at equipment and teach them a little bit about combines, tractors, things like that. It's really fun to be involved in the community, especially the youth farming side of the community.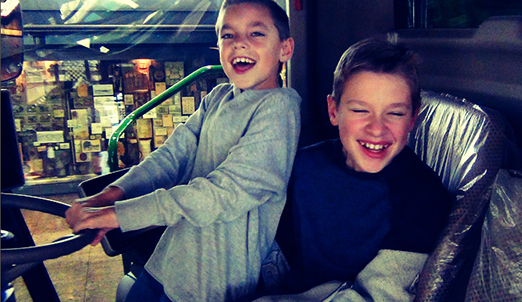 Q: Do you see these community-related events tied to business at all or are they generally kept separate?
A: Sometimes, but they aren't usually directly tied to it. We'll go out and spend money out at the livestock auctions but we don't get a lot of people that come in and say "since you bought my son's steer at the auction show, I'm going to buy a new tractor from you." It's more about what goes unsaid than what goes said. People see you there, know you're a part of the community and know who you are and they appreciate it. As far as tying that stuff to business, it's a bit hard to do.
Q: Do you have any interesting customer stories or anything out of the ordinary that comes to mind since you started working at Heritage?
A: Well, we're in the process of building a new location about 15-20 miles south of here. We'll be moving this location there and we've had several customers that were north of us and came in and said they felt like we were leaving them behind. During this past fall harvest, we had a customer come in because the platform on his combine broke down. So he came in and knew it was going to be about a week to get his platform back up and running so we loaned him a platform to keep working during the harvest.
He came back and told us since we were moving they had plans to find a new (closer) store, but since we had loaned them the platform and took such good care of him, he said he would continue coming to us. So that makes us feel really good and it was something I really wasn't expecting to happen from that. We were just trying to help him keep on with his harvest, but it made an impact beyond that which is always nice.
Q: What are a few things in your opinion that dealers could do better to further assist customers in the future? Do you have specific tactics your team uses to enhance the customer experience?
A: We really try to promote demoing equipment. About four years ago, the largest producers in our geographical area (of all the Heritage locations) were Case customers and they had been Case customers since the 70s. We had the opportunity to demo them a combine, so we did, and then later we demoed them a tractor and planter, followed by some tillage equipment. Last year, they converted their entire fleet over to John Deere equipment and it was totally based on the fact they had the opportunity to run the equipment. We're firm believers here in the fact that demoing equipment it what generates sales.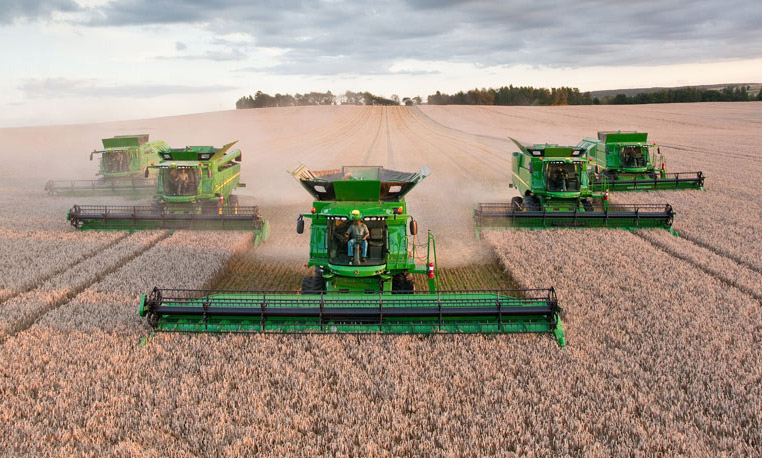 Q: Does your dealership see specific types of products or equipment that are "hot items?" Do you have any personal favorite pieces of Deere equipment?
A: Our customers are really taking a liking to all the guidance systems that are becoming available. In fact, going back to the former Case customer story, they're now interested in John Deere's RTK system because they want to be able to put their fertilizer and seed in the same row with accuracy. That seems to be the area of ag equipment and technology that seems to be growing the most here. A lot of that technology is exclusive to Deere so it really is a benefit for us to be able to promote that stuff.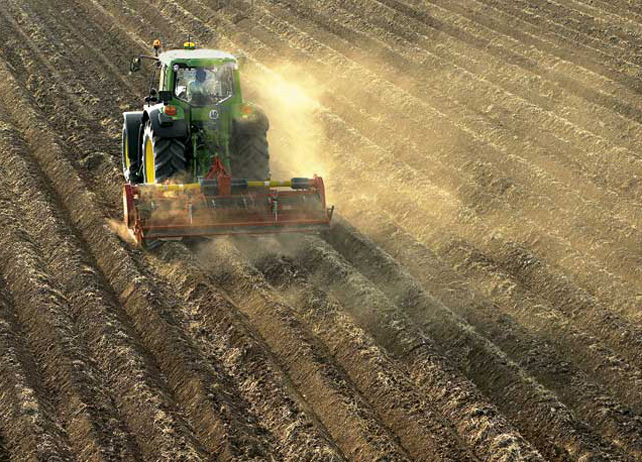 Q: Lastly, do you have any other interesting facts about Heritage or any other tactics you use which might be unique?
A: I would consider us a typical dealership. The thing we try to do the most here is to put a team together that gets along well. We don't have much (if any) internal strife going on here, everyone gets along well. That shows to the customers, they know when they come in here we get along and like to joke around a bit while working hard taking care of their needs. So, it's been very important to me to just put a team together that gets along well, and I'd say that's been the strength of our business, the compatibility with one another and with our customers.
If you're in the area of any Heritage locations, be sure to stop by, as they will be more than happy to assist with any of your needs. A special thanks to Dale, for taking the time to shed some behind-the-scenes light on the John Deere dealership business! If you have any comments about this post, feel free to connect with us on Facebook or Google+! Also, be sure to keep an eye out for additional John Deere Dealer Spotlight posts in the upcoming weeks!