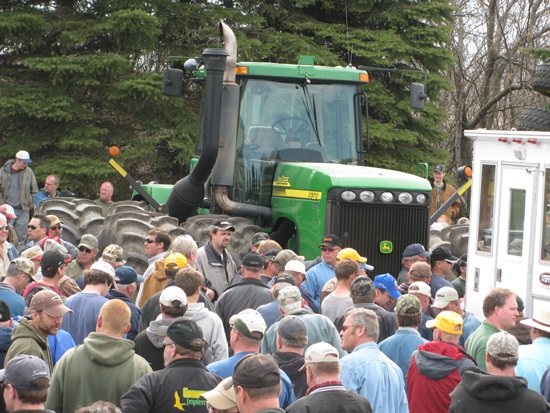 The numbers speak for themselves.
They always have. 21 years now I've been compiling auction sale prices on all types of used farm and construction equipment sold on auctions throughout the U.S. and Canada. Normally the numbers I write about are those sale prices. But all the sale price numbers I've compiled also tell another tale.
Of the dominance of John Deere equipment in the farm equipment market.
Again, the numbers speak for themselves. In our Machinerypete.com web site we have 239,794 auction sale prices, as of today. New sale prices come in every day. If I click on our "TRACTORS" category, I find we've got 47,043 sale prices. 20,020 of those sale prices were on Deere tractors. So what does that mean?
A staggering 42.6% of all tractors I've seen sold at auction the last 14+ years have been Deere.
The figures are even more startling when I look at "COMBINES" and "PLANTERS". Let's zero in on combines first. We have 10,329 auction sale prices on combines in our web site. How many of those were Deere combines? 6,101. Do the math and you come up with this:
59.1% of all combines sold at auction are Deere.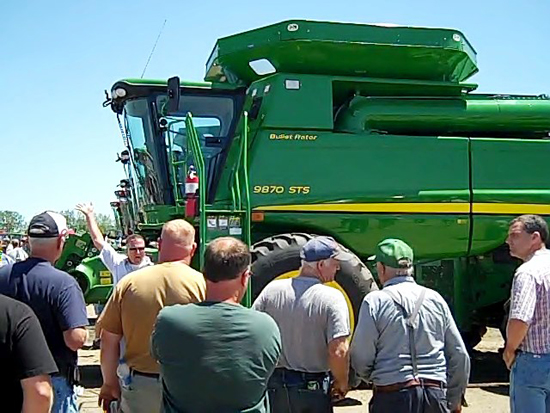 On to "PLANTERS". Over the last 14+ years I've compiled a total of 6,628 auction sale prices on planters. 4,276 of those were Deere planters, making Deere's percentage a whopping 64.5% of the used planter market.
Wow.
I'm just the messenger here folks, just relaying the facts. Beyond the %'s, what do these figures say? To me they help explain John Deere's continued strong used resale value across all its equipment lines. As new equipment prices continue to rise, I would think eventual used residual value will become an even more important factor in buying decisions.
The numbers don't lie.
About Machinery Pete: Greg "Machinery Pete" Peterson has been working in the agricultural industry for 21 years and details agricultural equipment prices and trends at his website, Machinerypete.com. Greg also writes columns for Successful Farming magazine, Implement & Tractor magazine, Agriculture.com web site and also appears on the Machinery Show on RFD-TV.