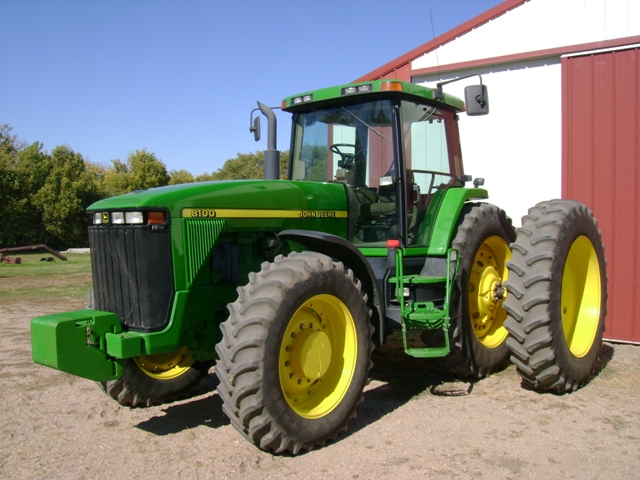 This low hour JD 8100 tractor for sale on February 10, 2011 farm auction in Bellwood, NE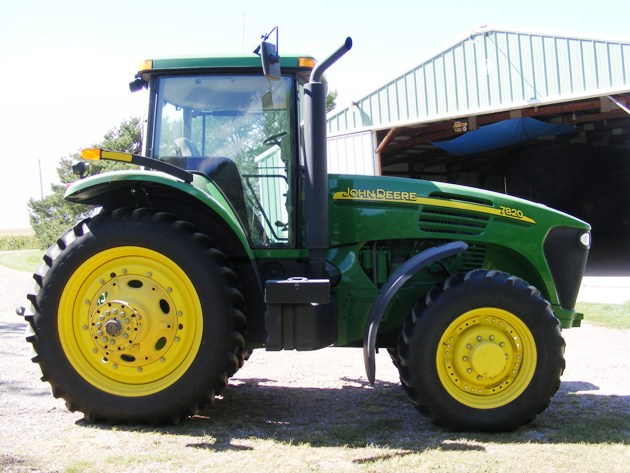 This tractor up for sale on February 11, 2011 farm retirement auction in Inwood, IA
Time for a road trip.
I'm heading to Bellwood, Nebraska for a super farm retirement auction Thursday, February 10th and then on to another farm retirement auction Friday, February 11th in Inwood, Iowa. What about these two auctions is calling me to hit the road?
Very low hour, one owner, John Deere tractors in exceptional condition.
The auction in Bellwood, NE Feb. 10th has a 1999 JD 8100 MFWD tractor with only 1,191 hours. Also on this sale is a 2004 JD 7420 2WD tractor with just 1,100 hours and a 2001 JD 7710 2WD tractor with 1,904 hours. Here's a preview video I posted in our Machinery Pete Youtube channel on this auction:
Aren't those beautiful tractors? With such low hours, I'm guessing they will approach record high auction sale prices. Definitely a premium being paid the last 8 months at auction to acquire the very nice condition used tractors like these.
The farm auction Friday in Inwood, IA has even lower hour used Deere tractors, including a 2005 JD 7820 MFWD with 560 hours, a 2000 JD 9100 4WD with 750 hours and a 2003 JD 7520 MFWD with 1,290 hours selling with a 2003 JD 741 loader. One more super nice Deere tractor on this auction: a 2005 JD 6220 with open station and 570 hours.
I'll be posting video highlights from both these farm auctions, so check back.
About Machinery Pete: Greg "Machinery Pete" Peterson has been working in the agricultural industry for 21 years and details agricultural equipment prices and trends at his website, Machinerypete.com. Greg also writes columns for Successful Farming magazine, Implement & Tractor magazine, Agriculture.com web site and also appears on the Machinery Show on RFD-TV.